Transport Your
Lincoln with Professionals
Lincoln is the luxury brand for the vehicle manufacturer Ford which competes incessantly against Cadillac in the American upmarket personal car segment since the 1940s. Founded by Henry M. Leland in 1917, the Lincoln Motor Company is named after Abraham Lincoln, and it was acquired by Ford in 1922 that paired it with Mercury by 2010.  Lincoln vehicles are now the sole nameplate for luxury ford produced sedans, SUV and crossovers.
The Lincoln town car has seen service as US presidential limousines out of the retail circuit, and the car sells well in the Middle East, South Korea, and China. Their series include the iconic continental that was commissioned by Edsel Ford in the '30s after considering that American manufactured cars were too boxy. A trademark Lincoln Continental spare tire mounts behind the trunk, and its one-off body design made buyers remark how Continental or European it looked, and Edsel called it a Continental.
1. Scheduling the Pick-Up
The Cargo-Loading Overseer continuously keeps tabs on the progress of the shipment. Ensuring the highest quality service.
2. Transporting Your Lincoln
The Driver and Crane Loaders each play a crucial role in making sure the routes and deliveries are completed in a timely manner.
3. Deliver to Your Door-Step
The Logistics Manager ensures communication with the customer is efficient and the allocation of resources is according.
Lincoln Vehicle
Transport Services
Call now and enjoy a free no obligations quotation, and we shall have your Lincoln vehicle cargoes secured onto an AutoTransport.com transport within the day. Our services extend all over the North American continent south from Mexico to northernmost US and Canada, including Hawaii and Alaska. Dispatch managers for Lincoln cars will obtain your route plans to arrange for escorts or pilot car services.
Expert determinations enable your oversize Lincoln carloads to circumnavigate steep terrain or residential neighborhoods safely. A Lincoln vehicle transport team that AutoTransport.com deploys for your car will carry adjustable advantages for accommodating oversize length or weights. Our cost and time compelling offer secures Lincoln vehicle deliveries at your doorstep.
Common Lincoln Vehicles
We Currently Ship:
Lincoln Zephyr
Lincoln Continental coupe
Lincoln Continental
Lincoln Cosmopolitan
Lincoln Capri
Lincoln Premiere
Lincoln Continental Convertible
Lincoln Continental Coupe
Lincoln Continental Sedan
Lincoln Continental Town Car
Lincoln Continental Town Car
Lincoln Versailles
Lincoln Navigator
Lincoln Mark VIII LSC
Lincoln Blackwood
Lincoln LS
Lincoln Aviator
Lincoln Navigator L
Lincoln MKZ
Lincoln MKS
Lincoln MKX
Lincoln MKT Town Car
Lincoln MKC
Lincoln MKX
Lincoln MKZ
Lincoln Navigator L Black Label
Trust The Professionals
For Your Lincoln Shipping
When looking for specialists in Lincoln automobile transporters, look to AutoTransport.com, where we have substantial means for any vehicle that is over the average dimensions. We simplify the transportation of Lincoln continentals and navigators with expert AutoTransport.com crews who are optimized in excellence where general hauling and safety requirements are concerned. We specialize in moving vehicles locally and internationally. Whether it's within the same state or abroad, you can access all services under one roof. Our team of professionals makes sure each operation is successful, and this has made us come to terms with some of the most efficient routes. Moreover, our seasoned team of drivers makes sure every operation whether big or small has all the resources in store to make it successful.
For instance, before the process, we make sure that the cars are strapped in place with nylon fasteners and covered with netting to prevent the delicate parts from getting damaged.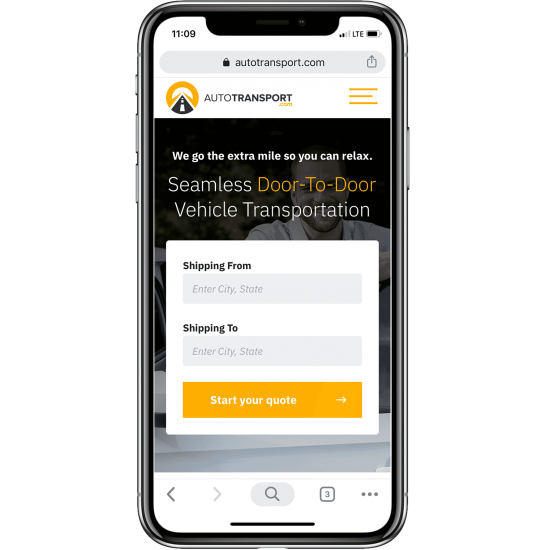 We can handle
any shipment.
We've got you covered for all
Complete the Form for Your Free Quote