Recent 2019 Nissan Titan Pick Up Truck Transport
Natasha Post / January 2021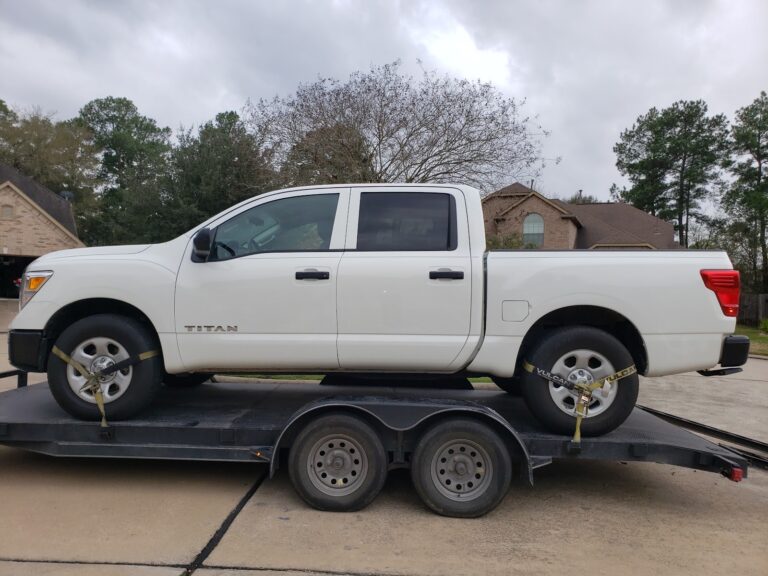 A client in Cypress, TX wanted his car shipped to the mechanic in Katy, TX. Julian was in charge of helping the client safely ship the car through the 30 miles. Despite the distance being short, he ensured to fully insure the car before sending our driver to pick it up. Autotransport.com, we fully insure any car we ship.

This is because anything can happen along the way and this guarantees compensation of our client's vehicle. After he had the right documents ready, he called one of our experienced drivers near the location to pick up the car.

After accessing the dimensions and weight of the 2019 Nissan Titan pick up, Julian had decided the best trailer to use would be a flatbed.
Convenient and Reliable 2019 Nissan Titan Pick Up Car Shipping Services
When he got there, he carefully loaded the car and tightly secured it on the trailer using straps. When he alerted Julian that the loading process was successful, he was dispatched. Julian advised him to use TX-99 because it had no traffic and would be fast.

Before dispatching a shipment, our team of specialists always analyze the best routes to take so as to beat the deadline. After a 45 minutes journey, our driver had already safely dropped off the car and was getting ready to get back.

Julian alerted the client that his car had been safely delivered and he was happy with our shipping services.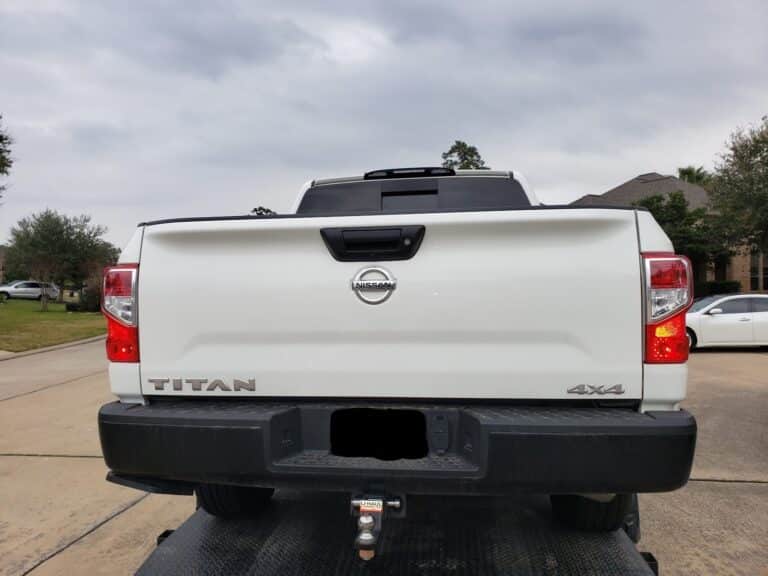 We Offer Expedited Nissan Truck Shipping Services
Autotransport.com ensures that every car gets to the drop off point in the same condition we picked it in. From years of experience, our drivers know how to load and unload all types of vehicles. Our car shipping services are easily accessible and affordable.

We have teams of specialists everywhere in the country to help us ship cars easily. Autotransport.com not only ships single cars but also multiple vehicles. We also offer expedited car shipping services at an extra fee. To use our car shipping services, call us today using (800) 757-7125.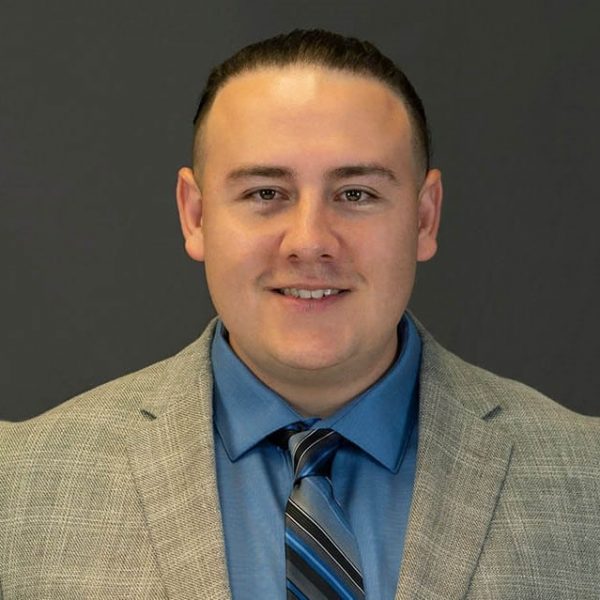 As the Chief Information Officer at AutoTransport.com, Julian is a man of many roles. His knowledge and resourcefulness is a strong factor in the expansion of the company. Leading the way technologically and digitally, Julian is always providing new resources and tools to keep NTS ahead of the curve.
Recommended Blogs
We Think You'll Love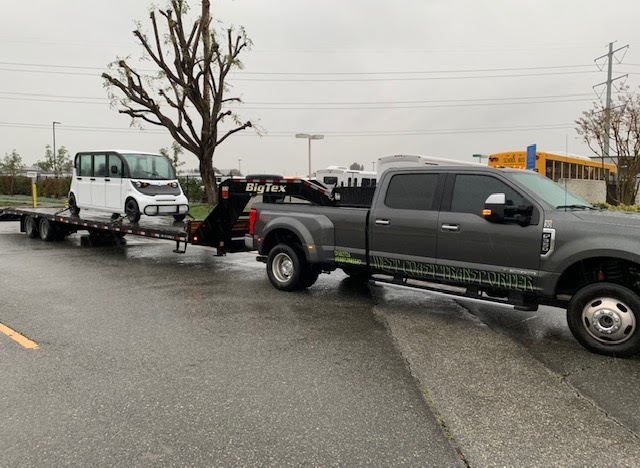 Jason had to transport the 2017 GEM E6 golf cart coupe from Chino, CA, to Duarte, CA, in one day. As a specialist in the automobile transportation niche, Jason understood that the earlier the transport operation commences, the better.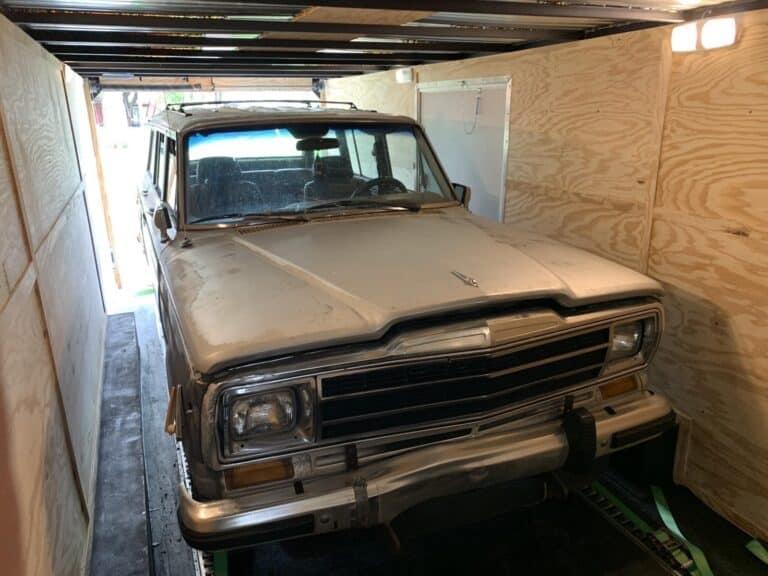 Brain Hatfield received a call from a client who needed his 1987 Jeep Grand Wagoneer shipped from Spirit Lake, IA to an auction in Rockford, IL the following day. Brain decided to process the shipment before leaving the office so that the following day, he would only dispatch the 1987 Jeep Grand Wagoneer SUV large.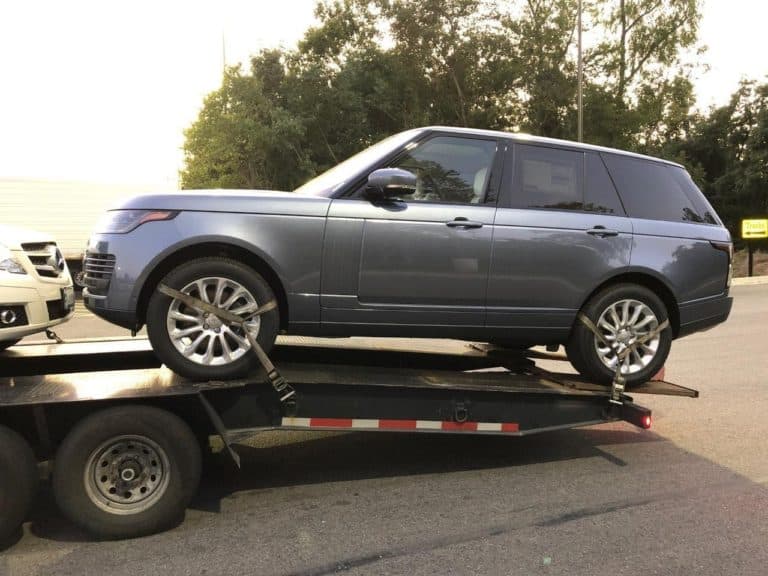 AutoTransport.com Presents: The Daily Transport " Once the shipment had been dispatched, the client was informed of the dispatch and made arrangements to receive the…