Let's get started on shipping your Maserati.
Quattroporte Car Transport Professionals
We have a vast collection of trailers to help you with the transportation of the Maserati Quattroporte. Our state of the art trailers are always maintained and kept on standby to handle new shipping requests. With a wide range of resources at our disposal, we ensure each client is satisfied with our services when transporting their cars to different parts of the country. The Maserati Quattroporte requires special handling when transporting to various locations across the country. As we ship cars, we make integrity checks along the way to make sure our clients get their money's worth. We have been in the vehicle transporting the Maserati Quattroporte for more than a decade. Call us today for Maserati Quattroporte transportation solutions.
Deliver Your
Quattroporte
to Anywhere in the Nation.
The Maserati Quattroporte is a four-door saloon vehicle that adopts its name from the Italian phrase "four-doors" The car is the 6th model from the Italian manufacturer and was launched into the market in 1963. The vehicle has a combination of steel and aluminum exterior while two petrol engines power the masterpiece. With a drag coefficient of 0.28 and a power output of up to 530 PS, the vehicle is said to share the same platform as the Ferrari 288 and other Ferrari Car models. The V8 engine is turbocharged with the design and assembling made by Ferrari. Ship Your
Quattroporte,
get it there faster.
We handle the transportation of the Maserati Quattroporte, so you won have to stress over how the car will arrive at its destination. Thanks to our team of highly trained staff and affiliated across the country, shipping the Maserati Quattroporte has never been easier. At autotransport.com, we only bill our clients after the delivery has been successful. We have the resources at the ready to handle the transportation of the Maserati Quattroporte at our clients' convenience. Our trustworthy services guarantee that your car will arrive at its destination safely and on time. We maintain record speed when transporting vehicles across the country.
Auto Transport Industry Leaders
Most Recent Customer Testimonials
  Fantastic experience with the Auto Transport team when shipping my Maserati. I have a GrandTurismo and they were very careful with the entire process and provided an enclosed trailer for both of the moves.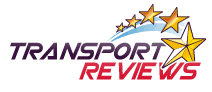 Never thought that I would have to ship my car across the world when I sold it, but luckily Roger was able to explain everything to me in a clear manner and I felt comfortable enough to move my Maserati with him to the buyer. Thank you very much to everyone involved.


  I would rate this company more than five stars if I could. Everything from the customer service to the actual delivery of my Maserati was spot on. The team at AutoTransport.com was just excellent and very impressive, I will be using them for all of my future moves.

We've got you covered for all
Complete the Form for Your Free Quote