Let's get started on shipping your Kia.
Kia Soul Car Transport Professionals
At the peak of our excellence is a team of well-trained staff who work harmoniously to bring vehicles to their destinations. The KIA Optima is a popular car both in the country and abroad, and owing to the increased demand of the KIA Optima, autotransport.com has had numerous encounters with transportation of the vehicle. The experience gained from these transportation tasks has been curated, and the result is a refined transportation service at unmatchable rates. Thanks to a team of agents who are always on standby to answer any questions from prospective buyers, we have been able to retain clients from different parts of the country.
Deliver Your
Kia Soul
to Anywhere in the Nation.
The KIA Optima is a mid-size sedan that incorporates a sleek modern design and technological features built to fit any lifestyle. Inside the car are delicate parts that autotransport.com carters for when transporting the vehicle. The colored eight-inch display compatible with Android and Applecarplay is an excellent example of the features delicate in the car. When loading the vehicle into a trailer, autotransort.com expert loading drivers have noted the effective emergency braking system on the KIA Optima. Autotransport.com has handled the two different models of the mid-size sedan. With this, we understand that the Optima EX and SX have various turbocharged engines. The leather interior and incredible front styling seal the deal for most users. Ship Your
Kia Soul,
get it there faster.
Autotransport.com has been working closely with dealers across the country since time immemorial. These collaborations have helped us provide flexible quotes and discounts that suit a wide range of budgets. On autotransport.com, clients can leave their feedback reviews and recommendations on the services they received from our company. From auctioneers, automotive dealerships, and private buyers and sellers, we have become the go-to auto transportation service. For a quote or any form of inquiry on the type of services we offer, call us today on (800) 757-7125, and one of our agents will be happy to answer any queries.
Auto Transport Industry Leaders
Most Recent Customer Testimonials
  Fantastic experience with the auto transport team when shipping my Kia. I have a Forte and they were very careful with the entire process and provided an enclosed trailer for both of the moves.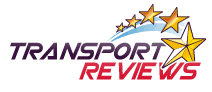 Never thought that I would have to ship my car across the world when I sold it, but luckily Roger was able to explain everything to me in a clear manner and I felt comfortable enough to move my Kia Soul with him to the buyer. Thank you very much to everyone involved.


  I would rate this company more than five stars if I could. Everything from the customer service to the actual delivery of my Kia Soul EV was spot on. The team at autotransport.com was just excellent and very impressive, I will be using them for all of my future moves.

We've got you covered for all
Complete the Form for Your Free Quote