Have Your Ram Vehicle
Shipped and Delivered by The Best in The Business
When looking for Ram vehicles transportation, look no further than AutoTransport.com. We have a capable fleet of high capacity tractor-trailer combinations. We adhere to all the requirements as we ship Ram cars across the US, Canada, and Mexico. Our dispatch coordinators are ready to start a free no obligations Ram vehicles load valuation when you call.
We have an expert, trusted, and experienced crew of Ram vehicles moving specialists that undertake to ship for dealers, buyers and owners seeking comprehensive services. Professional solution providers at AutoTransport.com expedite the full packages of industrial and commercial Ram trucks for secure relocation. Give us your specifics and the manufacturer's models of Ram cars that need shipping, and we shall do the rest.
A Ram vehicles transportation company with over ten year's dominance in the freight shipping sector, A Ram vehicles transportation company with over ten year's dominance in the freight shipping sector, AutoTransport.com provides impeccable shipping from load to unload. Our dispatchers procure permits and insurance for Ram vehicle loads that cross state or international borders and are available now.
1. Scheduling the Pick-Up
The Cargo-Loading Overseer continuously keeps tabs on the progress of the shipment. Ensuring the highest quality service.
The Driver and Crane Loaders each play a crucial role in making sure the routes and deliveries are completed in a timely manner.
3. Deliver to Your Door-Step
The Logistics Manager ensures communication with the customer is efficient and the allocation of resources is according.
RAM Vehicle
Transport Services
Drivers, riggers, and dispatchers at AutoTransport.com are certified, licensed, and insured with a backing of the most extensive trucking fleet.
Transporting Ram vehicles on our AutoTransport.com RGN car carrier trailers is not complicated for us. Call now for a free quote with no obligations to get your RAM trucks en route to dealerships and customers around the US, Mexico or Canada. AutoTransport.com is at hand to help with your Ram truck or van transport from any location, and we shall deliver your cargo with loading and unloading expertise.
RAM Models
We Currently Ship:
        Ram 700
        Ram 1000
        Ram 1200
        Ram Pickup 1500, 2500, 3500, 4500, and 5500
        Ram ProMaster Van
        Ram ProMaster City
        Ram ProMaster Rapid/Ram V700 Rapid
        Ram ProMaster Tradesman SWB
        Ram ProMaster City Tradesman cargo van
        Ram 1500 Crew Cab
        Dodge Dakota
        Ram 1500
        Ram 2500
        Ram 3500
        Ram 4500
        Ram 5500
Our Teams Are Capable Of Handling
All the Necessary Aspects of Ram Truck Shipping
The Ram vehicle is a light to heavy-duty commercial pick-up truck manufacturer that's a subsidiary of Fiat Chrysler Automobiles US LLC. A Dodge marque spin-off, Ram is now made at Sterling Heights in Michigan, and its logo was originally from DodgeDodge. Before the '70s, Fargo trucks used to be the trucks division for DodgeDodge, and they were made for outside US use; unlike the Chrysler marque which specializes with sales to real truck customers.
When Daimler halted the production of the dodge sprinter in 2008, to fill the gap, FCA designed the Ducato cargo van and adopted it to a Ram ProMaster lineup for the North America market.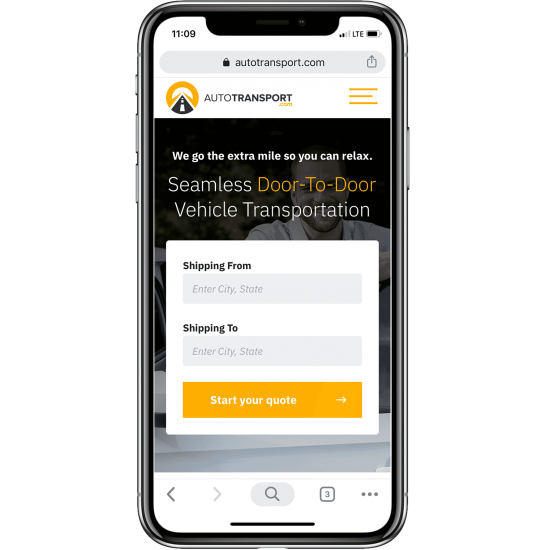 We can handle
any shipment.
We've got you covered for all
Complete the Form for Your Free Quote