Let's get started on shipping your Pontiac.
Pontiac Grand AM Car Transport Professionals
All safety precautions are taken seriously to have your Pontiac Grand Am vehicle delivered just the way it's picked up. Your Pontiac Grand Am car that is anywhere within the US, Mexico, and Canada is the vestige of AutoTransport.com, and we carry out the car transport operations 24 hours seven days a week. The car carrier trucks and trailers we use are top of the range and modern to ensure reliability with the transport your Pontiac Grand Am.
Deliver Your
Pontiac Grand AM
to Anywhere in the Nation.
This was a midsize and later compact vehicle that GM Pontiac produced to counter the influx into the US market by BMW and Mercedes Benz. Before the Pontiac Grand Am, the American sports car segment featured no luxury features, and the luxury offerings had no sporty elements. In contrast, European and Japanese manufacturers mixed these incentives up. The earlier sporty Trans Am was hybridized with Grand-Am features. Still, after the 1973 OPEC-US oil embargo, buyers were forced to either consider complete luxury versus real economy, making no space for the Pontiac grand am in-betweener. The 70s Pontiac grand Am was discontinued in 1975, and again in 1980, then reintroduced back in 1985 to become Pontiac's bestselling car. The current fifth-generation Pontiac grand am shared design similarities with the Oldsmobile Alero, and the Chevrolet Malibu, with a shorter length but longer wheelbase. Its V6 3.4-liter engine gave an extra 5 HP from the air induction system is shared with the dodge ram, and later a Grand am was designed for the show circuit. The final Pontiac Grand Am rolled off the production line at Lansing Michigan's, Lansing Car Assembly plant on May 10, 2005, shortly before the Lake Orion, Michigan plant began assembling G6 coupes. This was also the last vehicle to be made at Lansing's old Fisher Body plant. Ship Your
Pontiac Grand AM,
get it there faster.
AutoTransport.com car trailers simplify loading and unloading with ramps and reverse gooseneck couplings that allow your Pontiac Grand Am cars to be driven on or off. Our trucking teams handle your Pontiac Grand Am vehicles transport backed by a logistics team that utilizes escort cars and outrider pilots
Auto Transport Industry Leaders
Most Recent Customer Testimonials
  Fantastic experience with the auto transport team when shipping my Pontiac. I have a Firebird Classic and they were very careful with the entire process and provided an enclosed trailer for both of the moves.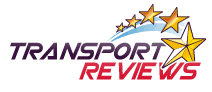 Never thought that I would have to ship my car across the world when I sold it, but luckily Roger was able to explain everything to me in a clear manner and I felt comfortable enough to move my Pontiac G2 with him to the buyer. Thank you very much to everyone involved.


  I would rate this company more than five stars if I could. Everything from the customer service to the actual delivery of my Grand AM Pontaic was spot on. The team at autotransport.com was just excellent and very impressive, I will be using them for all of my future moves.

We've got you covered for all
Complete the Form for Your Free Quote