Let's get started on shipping your Pontiac.
Pontiac Firefly Car Transport Professionals
Our consumer satisfaction trend has been maintained over ten years of nationwide car freight timetables, and a free quote gets you the best and most affordable Pontiac Firefly SUV transport options for your substantial shipping needs. Receive a free no obligations quotations from AutoTransport.com which facilitate quick and easy shipping estimates. Your Pontiac Firefly vehicles are in safe hands at AutoTransport.com, where all our endeavors are insured for your safety and peace of mind.
Deliver Your
Pontiac Firefly
to Anywhere in the Nation.
The Pontiac Firefly was a marketing and manufacturing variation of the Suzuki Cultus, available in Canada and the Middle East from 1985 to 1991, and again from 1994 to 2001, as a joint effort of GM and Suzuki. The Firefly received redesigns in 1989 and 1995, following the product cycle of the Geo-Chevrolet Metro. Only the G10 engine was available from 1987 through 1994, a 1.0 L 3-cylinder unit. A turbocharged variant of G10 was also available from 1987 to 1991 and fitted only to the Chevy Sprint. The Firefly was not marketed for the 1992 and 1993 model years when 1993 only 'Asuna' brand introduced the larger 1992 LeMans to replace the Passport Optima and the pre-facelift Firefly. In 1994, the Firefly returned with a facelift following the demise of the Asuna brand. With the Generation III 1995 redesign, brought about by a market that wanted more power, the G13 1.3 L 4-cylinder engine also became available. The Firefly was phased out of production after the 2000 model year, along with its Chevrolet and Suzuki siblings. The convertible, in particular, made in the Japanese factory at Kosai, and accounting for perhaps 3% of the market and is a fun and economical summer car. Ship Your
Pontiac Firefly,
get it there faster.
Our car transport section that deals with Pontiac Firefly vehicle transport are available all over the US, Canada, and Mexico. We handle your Pontiac Firefly vehicle transport permits and any regulation documents that need acquiring. Call AutoTransport.com now, and we shall make available options to facilitate your Pontiac Firefly cars, SUV, and executive saloons transportation.
Auto Transport Industry Leaders
Most Recent Customer Testimonials
  Fantastic experience with the auto transport team when shipping my Pontiac. I have a Firebird Classic and they were very careful with the entire process and provided an enclosed trailer for both of the moves.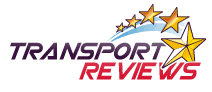 Never thought that I would have to ship my car across the world when I sold it, but luckily Roger was able to explain everything to me in a clear manner and I felt comfortable enough to move my Pontiac G2 with him to the buyer. Thank you very much to everyone involved.


  I would rate this company more than five stars if I could. Everything from the customer service to the actual delivery of my Grand AM Pontaic was spot on. The team at autotransport.com was just excellent and very impressive, I will be using them for all of my future moves.

We've got you covered for all
Complete the Form for Your Free Quote