Let's get started on shipping your Pontiac.
Pontiac Bonneville Car Transport Professionals
Our Pontiac Bonneville automobile hauling teams offer services that make us the leaders in their transport within continental North America. For over ten years now, we have extensively serviced Pontiac Bonneville owners, dealers, and buyers with enabling, simplified, and stress-free transport logistics. Our team is capable of handling all the necessary inter or intrastate Pontiac Bonneville transport regulations and permits anywhere within the US, Canada, and Mexico.
Deliver Your
Pontiac Bonneville
to Anywhere in the Nation.
The Pontiac Bonneville is an automobile built by Pontiac from 1957 to 2005. Bonnevilles were full-sized, except for a brief period of mid-size between 1982 and 1986, and the brand was introduced as a limited production performance convertible during the 1957 model year. The Bonneville was also known as the Parisienne in Canada until 1981, and its platform partner, the Grand Ville, is some of the largest Pontiacs ever built. In station wagon body styles, Pontiac Bonnevilles reached just over 5.8 meters long, and at 5,000 pounds and more were also some of the most massive cars produced at the time. Also, they came with a Jetaway 315 and also were available as hearses. For 1987, Pontiac decided to change the vehicle from the rear-wheel-drive G-body with the V8 to the more economical front-wheel-drive one-year-old H Body platform with the Buick LeSabre and Oldsmobile 88. Initially, a 150 horsepower was the sole engine, mated to a four-speed Hydramatic 4T60 automatic, and performance was adequate from this pairing. The new Bonneville was placed on Car & Driver's 10 Best lists for 1987, offering both a base model and LE model. For LE models, an SSE sport package was also available that featured a quicker gear ratio, sportier suspension, and more standard features, as the Bonneville was intended to have a more sporty, European flavor than the LeSabre and 88. Ship Your
Pontiac Bonneville,
get it there faster.
Feasibility is more augmented when having a Pontiac Bonneville vehicles hauled from any location to a destination across North America. Call now and have your Pontiac Bonneville secured onto an AutoTransport.com transport today. Our less than a truckload shipping dispatch arrangements will suit your small size Pontiac Bonneville car with securing and strapping included.
Auto Transport Industry Leaders
Most Recent Customer Testimonials
  Fantastic experience with the auto transport team when shipping my Pontiac. I have a Firebird Classic and they were very careful with the entire process and provided an enclosed trailer for both of the moves.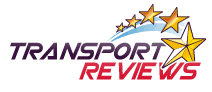 Never thought that I would have to ship my car across the world when I sold it, but luckily Roger was able to explain everything to me in a clear manner and I felt comfortable enough to move my Pontiac G2 with him to the buyer. Thank you very much to everyone involved.


  I would rate this company more than five stars if I could. Everything from the customer service to the actual delivery of my Grand AM Pontaic was spot on. The team at autotransport.com was just excellent and very impressive, I will be using them for all of my future moves.

We've got you covered for all
Complete the Form for Your Free Quote