AutoTransport.com
Hyundai Vehicle Shipping
Hyundai has made a name for themselves as leaders in a wide variety of mechanical and manufacturing advances. From heavy shipping overseas to small, affordable compact cars made in the U.S., Hyundai focuses on efficient design and performance. A Korean-based company, Hyundai has design and development centers across the U.S., with engineers focused on producing attractive, affordable cars that last a long time and are fun to drive. When you need a company to transport your Hyundai to Texas – or anywhere in the country – contact AutoTransport.com at (800) 757-7125 for a custom quote.
Trust AutoTransport.com to ship your compact coupe or full-size Hyundai SUV. Hyundai is one of the largest auto manufacturers across the globe. They spend millions dedicated to innovative design in their advanced research center in California. Using the world's most advanced visualization, graphics, and clay-modeling technologies, Hyundai strives to bring performance, safety, and reliability to the American consumer.
1. Scheduling the Pick-Up
The Cargo-Loading Overseer continuously keeps tabs on the progress of the shipment. Ensuring the highest quality service.
2. Transporting Your Hyundai
The Driver and Crane Loaders each play a crucial role in making sure the routes and deliveries are completed in a timely manner.
3. Deliver to Your Door-Step
The Logistics Manager ensures communication with the customer is efficient and the allocation of resources is according.
Hyundai Vehicle
Transport Services
Part of Hyundai's commitment to future technology is "green initiative" – focusing on reducing the impact that their vehicles and production process has on the environment. The company focuses on creating more fuel-efficient cars, putting them second only to Honda in terms of fuel efficiency in their family of vehicles. Hyundai is also developing hybrid and alternate-energy powered vehicles, although few have hit the market yet. This is leading toward a rapidly growing market and taking the shift away from traditional, fossil-fuel powered vehicles. Moving into the future, Hyundai is focusing on increasing the quality and affordability of much of their profile of cars and trucks.
Hyundai Models
We Currently Ship:
Accent/Verna
Aslan
Elantra/Avante/Lantra
Eon
Ioniq
ix20
Grandeur/Azera/XG (Originally a joint project of Hyundai and Mitsubishi)
i10/Grand i10
i20
i30
i40
Mistra (Joint project of BAG and Hyundai)
Sonata
Veloster
Xcent
Trust The Professionals
to Ship Your Hyundai
Autotransport.com has several options to help you ship your Hyundai vehicle. We work with your needs – and your budget. Safe, bonded, and professional, AutoTransport.com knows how to transport your Hyundai across the country. Submit your quote request, and see just how easy it can be to ship your Hyundai sedan or SUV.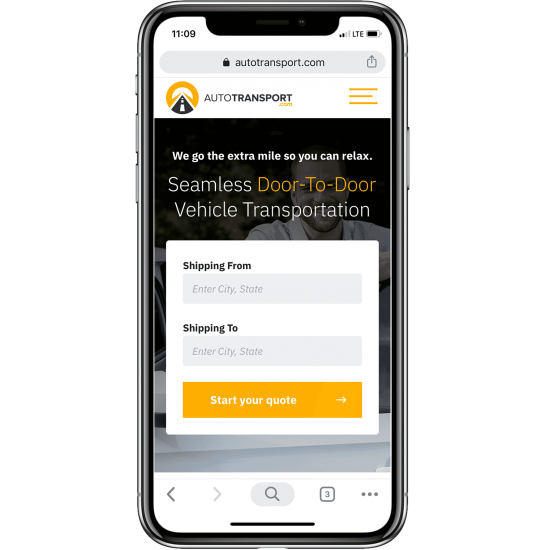 We can handle
any shipment.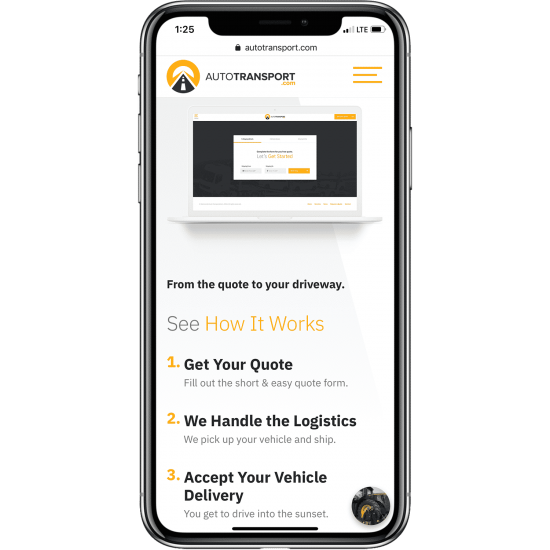 The Best
or Nothing.
Hyundai.
We've got you covered for all
Complete the Form for Your Free Quote