AutoTransport.com
Ford Vehicle Shipping
Ford is synonymous with the birth of the automobile industry. As a longtime innovator in the field, Ford has manufactured vehicles under a variety of brands but has since scaled back to produce only Ford and Lincoln cars and trucks for consumers. When you need a company to transport your Ford to Texas – or anywhere in the country – contact AutoTransport.com for a custom quote.
Trust AutoTransport.com to ship your Ford truck or car. Ford is the second largest auto manufacturer in the United States, with a focus on safety and innovation. They pride themselves on creating safe, affordable vehicles for the everyday consumer, as well as elite luxury brands for the more discerning clientele. They've used their expert knowledge and experience in streamlining the manufacturing process to safely produce cars that are fun to drive and trucks that can handle a heavy load.
1. Scheduling the Pick-Up
The Cargo-Loading Overseer continuously keeps tabs on the progress of the shipment. Ensuring the highest quality service.
2. Transporting Your Ford
The Driver and Crane Loaders each play a crucial role in making sure the routes and deliveries are completed in a timely manner.
3. Deliver to Your Door-Step
The Logistics Manager ensures communication with the customer is efficient and the allocation of resources is according.
Ford Vehicle
Transport Services
Ford also focuses on "green" initiatives – vehicles created to reduce the impact on the environment. Cars and trucks that utilize Flex-fuel, plug-in electric vehicles, and "hybrids" that combine gas and electric are all part of the Ford family of cars. The company focuses on creating more fuel-efficient cars, as well as developing the functionality of a hydrogen-based combustion engine. This is leading toward a rapidly growing market and taking the shift away from traditional, fossil-fuel powered vehicles. Moving into the future, Ford is focusing on increasing the quality and affordability of much of their profile of cars and trucks.
Ford Models
We Currently Ship:
Fiesta compact
Focus compact
Fusion compact
C-Max compact
Mustang sports car
Taurus sedan
Ecosport compact SUV
Escape compact SUV
Edge midsized SUV
Esplorrer midsize SUV
Expedition full-sized SUV
Flex full-sized SUV
Ford F-150 pickup
Ford Super Duty pickup
Ford F-150 Raptor pickup
Ford Transit full-size van
Ford Transit Connect passenger van
Trust The Professionals
to Ship Your Ford
When you need someone to transport your Ford vehicle, AutoTransport.com has a wide variety of options to suit your needs – and your budget. Safe, bonded, and professional, AutoTransport.com knows how to transport your Ford across the country. Submit your quote request, and see just how easy it can be to ship your Ford truck.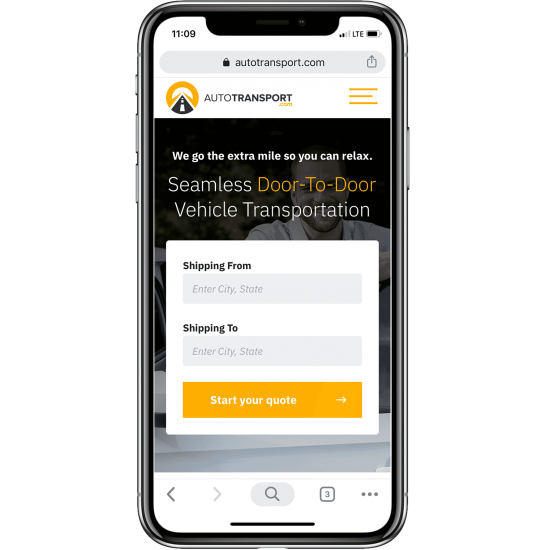 We can handle
any shipment.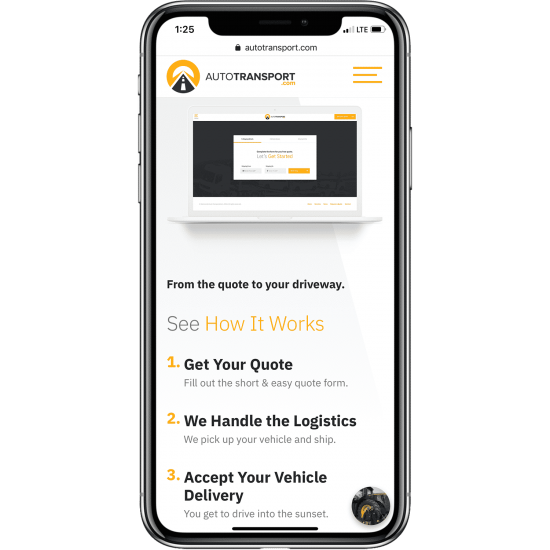 The Best
or Nothing.
Ford.
We've got you covered for all
Complete the Form for Your Free Quote