AutoTransport.com Offers Affordable Shipping Options for Ferrari Vehicles
Hire AutoTransport.com today, and we shall work in teams to get your fleet of Ferrari cars wherever they're needed. Our comprehensive shipping services help to avoid personal inconveniences when you need to move your Ferrari vehicle, but you're not available to do it yourself.  Any business that deals with Ferrari motor vehicles will benefit significantly due to the timely essence of AutoTransport.com's delivery services.
We aspire to deliver all Ferrari cars safely as an initial and ultimate goal when conducting shipping operations in the North American region. Our expert crews of trusted haulers have been extensively screened to high industry standards and carry professional qualifications plus insurance. AutoTransport.com takes full responsibility for the care of your Ferrari cars while in transit from start to finish.
Experienced shipping teams handle the intricate process with superior professionalism to save you money and time while alleviating costly transport undertakings for your Ferraris. Give your Ferrari cars for transport to a trustworthy partner that has been in the vehicle removal business for more than a decade. A customized process is what we provide at AutoTransport.com, where we look at every angle of your Ferrari vehicle's journey beforehand during a comprehensive route plan.
1. Scheduling the Pick-Up
The Cargo-Loading Overseer continuously keeps tabs on the progress of the shipment. Ensuring the highest quality service.
2. Transporting Your Ferrari
The Driver and Crane Loaders each play a crucial role in making sure the routes and deliveries are completed in a timely manner.
3. Deliver to Your Door-Step
The Logistics Manager ensures communication with the customer is efficient and the allocation of resources is according.
The Versatile Ferrari Road Cars and Their Fastest Race Car Legacy
We handle Ferrari vehicles from various sectors, including private, dealerships, entertainment industry, and manufacturer fleets. Call us now for an efficient shipping operator who will engender to make delivery of your Ferrari car to your door. AutoTransport.com's logistics managers will plan your Ferrari vehicle's transport schedule according to feasible deadlines.
The Italian sports car maker Ferrari is one of the world's top consumer brands for luxury sports cars since its inception in 1939. Founded by Enzo Ferrari, Ferrari produced its first badged sports car in 1947 and boasted the most expensive vehicle in history, a Ferrari 1924 250 GTO sold at a record $70 million. The company is a significant participator in sports racing, especially in formula one, where it has produced the highest number of championship drivers to become the oldest and most successful race team.
Ferrari Models
We Currently Ship:
A-Class – Subcompact luxury Hatchback / Sedan/Saloon
B-Class – Subcompact luxury Multi-Purpose Vehicle (MPV)
C-Class – Compact executive Sedan/Saloon, Estate, Coupé, and Cabriolet
CLA-Class – Subcompact luxury 4 Door Coupé and Estate
CLS-Class – Mid-size luxury 4 Door Coupé and Estate
E-Class – Executive Sedan/Saloon, Estate, Coupé, and Cabriolet
G-Class – Mid-size luxury Sports Utility Vehicle (SUV)
GLA-Class – Subcompact luxury Sports Utility Vehicle (SUV)
GLC-Class – Compact luxury Sports Utility Vehicle (SUV)
GLE-Class – Mid-size luxury Sports Utility Vehicle (SUV)
GLS-Class – Full-size luxury Sports Utility Vehicle (SUV)
S-Class – Full-size luxury Sedan/Saloon, Coupé & Cabriolet
SL-Class – Grand Tourer
SLC-Class – Roadster
V-Class – Multi-Purpose Vehicle (MPV)/ Van
AMG GT – Sportscar
X-Class – Luxury Pickup Truck
Trust The Professionals
to Ship Your Ferrari
AutoTransport.com undertakes the shipping of the original road cars that are part of the exclusive Ferrari platform and are now universal symbols of luxury, wealth, and speed. Starting with the Ferrari Dino in 1968, which was named after Enzo's son and came with a V6 engine, the V8 and V12 Ferrari engines make up more than half of the company's total supercar production.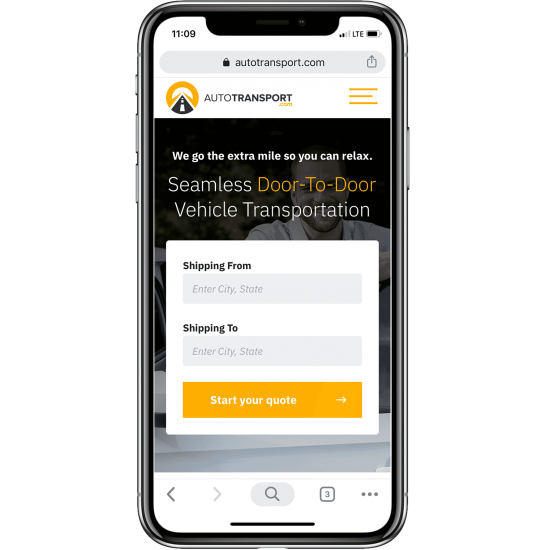 We can handle
any shipment.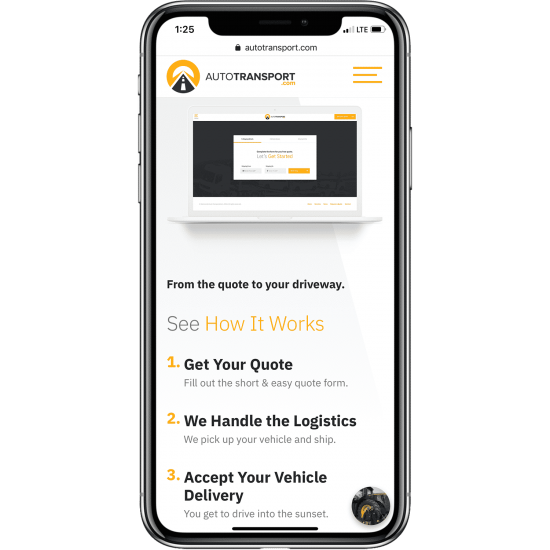 The Best
or Nothing.
Ferrari.
We've got you covered for all
Complete the Form for Your Free Quote