Professional Car Shipping From Texas to New Mexico
Convenient Car Shipping Services from Texas to New Mexico
Shipping a car from Texas to New Mexico is easy with a car shipping expert like Autotransport.com. We're experienced and we have the resources. Our specialists ensure that every car we ship is fully insured before calling the drivers. From Texas, the cars are carefully loaded on our state of the art trailers. We use open trailers when transporting multiple vehicles and enclosed trailers when shipping single vehicles. Autotransport.com can be trusted with any car and we'll deliver it safely. We are an industry leader when it comes to shipping vehicles.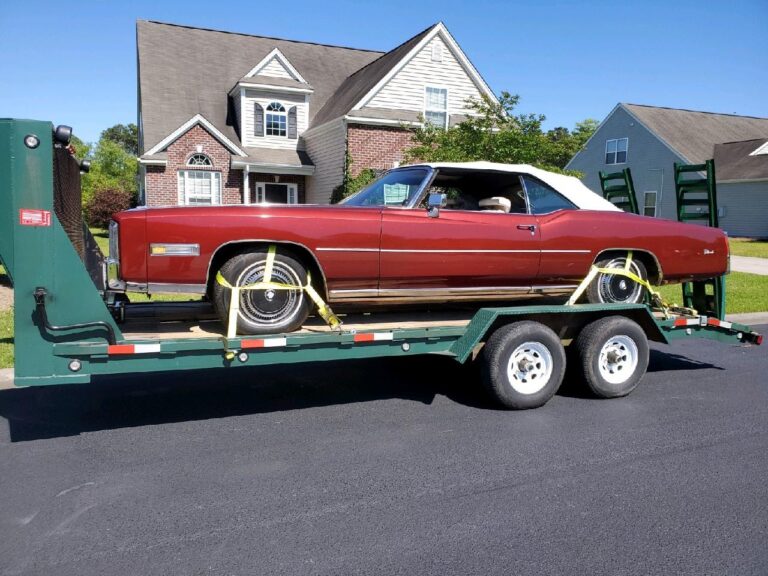 Specialized Texas to New Mexico Car Shipping Company
Moving a Car from Texas to New Mexico
As of the 2019 census, the population of New Mexico was 2,096,829. It was ranked as the 6th least densely populated state. Some of the best monuments to visit in New Mexico include Aztec Ruin national monument, Fort Union national monument, Mesilla Plaza and many more. Autotransport.com guarantees safe and timely car transport from Texas to New Mexico. Our drivers are familiar with the routes leading to different drop off locations in New Mexico. We offer seamless door to door car shipping services from Texas to New Mexico.
Nationwide Logistics Coverage - Texas to New Mexico
Fast and Efficient Car Shipping Services from Texas to New Mexico
Autotransport.com has drivers and resources all over Texas. This makes it easy for our drivers to pick up the cars. It's also efficient because they are familiar with the routes all over the region. When shipping a car from Texas to New Mexico, our drivers mainly use route US-380 W. It's fast and safe. Along the way, they make regular stops to ensure the cars are still tightly strapped. This is important because if the straps become loose while on transit, it could cause a fatal accident. We ship cars from all over Texas to the client's destination of choice in New Mexico.
From Start to Finish
Texas to New Mexico
We provide transparent quotes with no hidden fees. Ensuring quality car shipping at the most affordable pricing.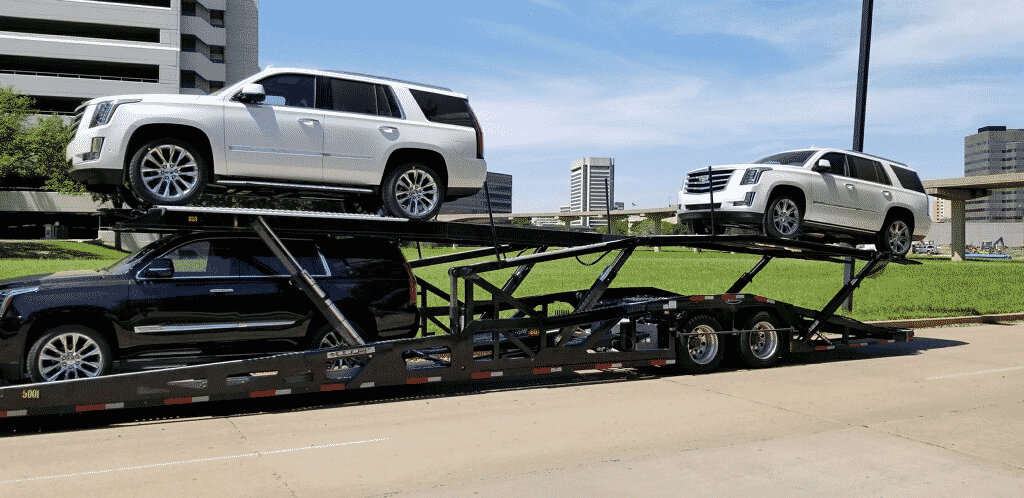 We Ship Any & All Vehicles to New York From Texas
The Cost of Shipping a Car from Texas to New Mexico
The distance between Texas and New Mexico is about 450 miles. The shipping cost changes depending on the miles covered. The more the miles, the more the expense and vice versa. Some other factors that determine the shipping cost include weight, size and number of vehicles to be shipped. We offer a free and accurate car shipping quote. Transporting a car from Texas to New Mexico is affordable with Autotransport.com. For Texas to New Mexico car transport, call us today through (800) 757-7125.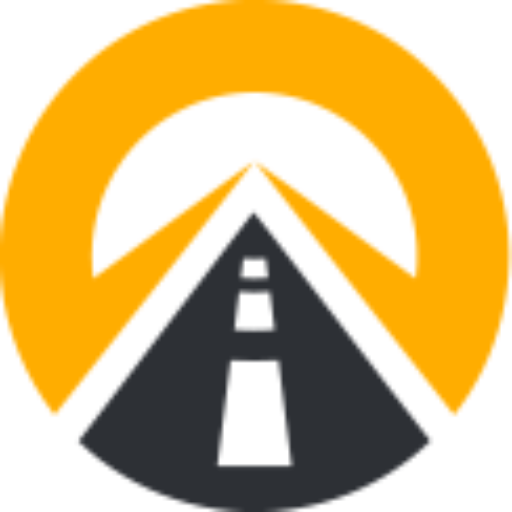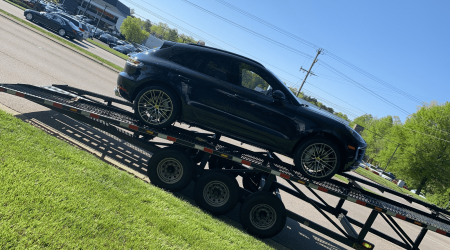 Porsche Cayenne SUV Hauled to Texas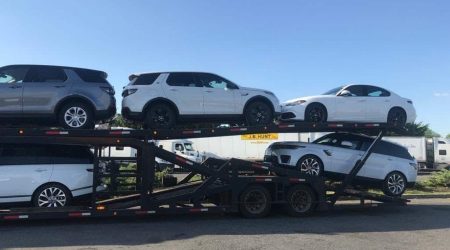 Bulk Vehicle Shipping From Dallas, TX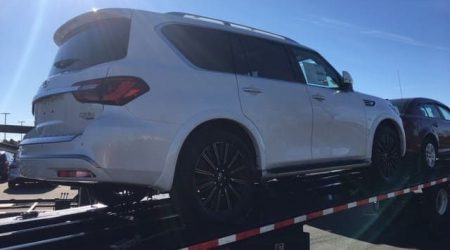 Infiniti QX80 SUV Transported to Texas
Our Latest Blogs
Learn all about
transporting your vehicles safely
Knowledge Base
Curious on how to properly ship your car across the country?