Let's get started on shipping your Buick.
Buick Rainier Car Transport Professionals
Autotransporrt.com is one of the leading car transportation companies handling the transportation of the Buick Rainier across different states. We have the resources to make each Buick Rainier transportation a success.
Deliver Your
Buick Rainier
to Anywhere in the Nation.
The Buick Rainier ceased production in 2007 after three generations. The mid-size SUV was a hit in the market, but when the Trailblazer and Envoy from GM came into the market, they surpassed the Buick Rainier, and production was halted. The Rainier was the first midsize SUV truck from GM and had a standard V6 engine. The towing capacity, thanks to the muscular form of the vehicle, was 6700 tons. The extended 3-length row of the five seaters had an advantage over the Envoy and Trailblazer. The regular wheelbase of the car has also kept it in the market with buyers and sellers trading the vehicle. Ship Your
Buick Rainier,
get it there faster.
Despite the production of the vehicle ceasing in 2007, users are not ready to let go of this mid-size SUV. Autotransport.com has clocked some miles on the roads transporting the Buick Rainier. We pride ourselves in delivering vehicles in all parts of the country, from the urban jungles to the remotest regions. Car manufacturers from all over the world log millions of miles on the road to deliver vehicles to their clients on time. Behind the scenes working to beat the deadline are freight companies transporting these vehicles. Call us today on (800) 757-7125 for any inquiries.
Auto Transport Industry Leaders
Most Recent Customer Testimonials
  Fantastic experience with the auto transport team when shipping my Buick. I have a Regal and they were very careful with the entire process and provided an enclosed trailer for both of the moves.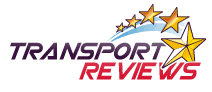 Never thought that I would have to ship my car across the world when I sold it, but luckily Roger was able to explain everything to me in a clear manner and I felt comfortable enough to move my  Buick Enlacewith him to the buyer. Thank you very much to everyone involved.


I would rate this company more than five stars if I could. Everything from the customer service to the actual delivery of my Buick was spot on. The team at autotransport.com was just excellent and very impressive, I will be using them for all of my future moves.

We've got you covered for all
Complete the Form for Your Free Quote