Let's get started on shipping your Toyota.
Toyota RAV 4 Car Transport Professionals
At the forefront of our timely and secure Toyota, RAV 4 deliveries is a team of experts always on standby. The cooperation of our staff has proven to be one of a kind. The natural teamwork has enabled us to ship vehicles almost effortlessly with an unbeatable fast delivery record. The team of committed experts is brought to you by autotransport.com, who carefully handpick the best the freight industry has to offer. Whether you are shipping a vehicle to a vendor, for customization, as a gift or relocating, autotransport.com is here to help you get it right from the start.
Deliver Your
Toyota RAV 4
to Anywhere in the Nation.
The Toyota RAV 4 was one of the first cars from the Japanese manufacturers, Toyota, to feature an inbuilt navigation system. Throughout its phases of redesign and release of new models, Autotransport.com, thanks to our flexible trailers and carriers, has afforded the shipment of all the Toyota RAV 4 models. Autotransport.com customizes each delivery up to a personal level. With the immense resources at our disposal, online automotive dealers dealing with car hires and purchases have unfailingly relied on our services for decades. The Recreational Active Vehicle 4-Wheel drive is a powerful vehicle that requires care when handling prior and post shipping. Ship Your
Toyota RAV 4,
get it there faster.
Getting it right from the start has never been easier. Autotransport.com offers a well-detailed quote to help you get your vehicle anywhere in the world. The Toyota RAV 4 has been in the market since 2010, and we have aided the transition of the new models as they hit the market year after year. Getting shipment to their destination at the right time is what we do, but customer satisfaction is our specialty. Autotransport.com has been a freight pioneer leading the freight industry through the uncharted technological trends throughout the years. With our unmatchable prices, it's impossible to get services well-customized and affordable as ours in the market. Call us today on 800) 757-7125 for any auto transportation inquiries.
Auto Transport Industry Leaders
Most Recent Customer Testimonials
  Fantastic experience with the auto transport team when shipping my Toyota. I have a Camry and they were very careful with the entire process and provided an enclosed trailer for both of the moves.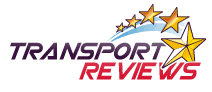 Never thought that I would have to ship my car across the world when I sold it, but luckily Roger was able to explain everything to me in a clear manner and I felt comfortable enough to move my Toyota RAV 4 with him to the buyer. Thank you very much to everyone involved.


  I would rate this company more than five stars if I could. Everything from the customer service to the actual delivery of my Grand AM Pontaic was spot on. The team at autotransport.com was just excellent and very impressive, I will be using them for all of my future moves.

We've got you covered for all
Complete the Form for Your Free Quote