Let's get started on shipping your Toyota.
Toyota Camry Car Transport Professionals
As a leading freight solution provider, we have seen the Toyota Camry transition over the last two decades up to last year's highly anticipated 2019 Toyota Camry. Apart from the overall sales, the vehicle has become so popular that autotransport.com has become accustomed to the standard procedures undertaken during the shipping operation. Whether it's single-vehicle transportation or multiple vehicle transportation, our team of drivers and logistical experts have always seen the deliveries through successfully. Even as the freight industry is being rocked to the core by the upcoming changes such as next-generation GPS and gyroscopic vehicles, our seamless services remain unadulterated. When the manufactures recalled some of the units sold in 2019, we were there, and now, as the Toyota Camry tops the charts as one of the bestselling vehicles, our efficiency and innovative vehicle transportation services are being put to the test.
Deliver Your
Toyota Camry
to Anywhere in the Nation.
The Toyota Camry has won the hearts of many for not only having a high fuel efficiency, but also a reputation for reliability. When the Toyota Camry first debuted in America, who would have thought that 20 years down the line, it would still be one of the bestselling vehicles. There to make the deliveries and each purchase an actualization was autotransport.com. Our services have not only made individuals proud owners of cars but have also been a part of a great legacy. Making those seemingly impossible auto transport deliveries possible is what we do. Ship Your
Toyota Camry,
get it there faster.
With the dedication and reliability of our team of experts, we have left a mark in the freight industry and continue to perfect our craft. Autotransport.com offers quotes flexible for every client's budget. The resources we have secured over the years, coupled with first-hand experience, allows us to guarantee our clients' satisfaction in every operation. With over 38,453 Toyota Camrys sold each year, autotransport.com has been there to make the deliveries a success. Our agents are always available, call us today on 800) 757-7125.
Auto Transport Industry Leaders
Most Recent Customer Testimonials
  Fantastic experience with the auto transport team when shipping my Toyota. I have a Camry and they were very careful with the entire process and provided an enclosed trailer for both of the moves.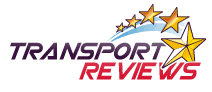 Never thought that I would have to ship my car across the world when I sold it, but luckily Roger was able to explain everything to me in a clear manner and I felt comfortable enough to move my Toyota RAV 4 with him to the buyer. Thank you very much to everyone involved.


  I would rate this company more than five stars if I could. Everything from the customer service to the actual delivery of my Grand AM Pontaic was spot on. The team at autotransport.com was just excellent and very impressive, I will be using them for all of my future moves.

We've got you covered for all
Complete the Form for Your Free Quote