Transport Your Mitsubishi
with Professionals
Mitsubishi has a long history of innovation in Japan. From its creation as part of the Mitsubishi shipping company in 1917, it has been consistently a reliable, dependable auto manufacturer. The company produces affordable and reliable cars and SUVs for US consumers. When you need a company to transport your Mitsubishi across the country, visit Autotransport.com for a custom quote.
Trust Autotransport to ship your Mitsubishi car or SUV. Mitsubishi is one of the largest auto manufacturers in Japan. With a focus on design and reliability, Mitsubishi creates cars that are affordable yet fun to drive. They've used their expert knowledge and experience in streamlining the manufacturing process to produce popular models and sporty design. The push for innovation and non-traditional approaches to car design and production makes Mitsubishi stand out among competitors.
1. Scheduling the Pick-Up
The Cargo-Loading Overseer continuously keeps tabs on the progress of the shipment. Ensuring the highest quality service.
2. Transporting Your Mitsubishi
The Driver and Crane Loaders each play a crucial role in making sure the routes and deliveries are completed in a timely manner.
3. Deliver to Your Door-Step
The Logistics Manager ensures communication with the customer is efficient and the allocation of resources is according.
Mitsubishi Vehicle
Transport Services
Mitsubishi also focuses on "green" initiatives – vehicles created to reduce the impact on the environment. From the development of the first energy-saving turbo diesel engine to the world's first electronically controlled traction system and electronically controlled suspension, Mitsubishi us synonymous with leading-edge innovation. Their latest venture is creating affordable cars that run solely off battery power – helping reduce the environmental impact and improve efficiency in alternative energy powered vehicles. This is leading toward a rapidly growing market and taking the shift away from traditional, fossil-fuel power. Moving into the future, Mitsubishi is focusing on increasing the quality and affordability of much of their profile of cars and trucks.
Mitsubishi Models We
Currently Transport:
Mitsubishi ASX Model

Mitsubishi Mirage

Mitsubishi Mirage G4

Mitsubishi Montero Sport

Mitsubishi Pajero

Mitsubishi Xpander

Mitsubishi Adventure 

Mitsubishi Strada

Mitsubishi Eclipse Cross Car Model

Mitsubishi Outlander (Formerly Airtrek)

Mitsubishi Lancer Evolution
Trust The Professionals
For Your Mercedes Shipping
When you need someone to transport your Mitsubishi vehicle, Autotransport.com has a wide variety of options to suit your needs – and your budget. Safe, bonded, and professional, Autotransport.com knows how to transport your Mitsubishi across the country. Submit your quote request, and see just how easy it can be to ship your Mitsubishi car or SUV. We specialize in moving vehicles locally and internationally. Whether it's within the same state or abroad, you can access all services under one roof. Our team of professionals makes sure each operation is successful, and this has made us come to terms with some of the most efficient routes. Moreover, our seasoned team of drivers makes sure every operation whether big or small has all the resources in store to make it successful.

For instance, before the process, we make sure that the cars are strapped in place with nylon fasteners and covered with netting to prevent the delicate parts from getting damaged.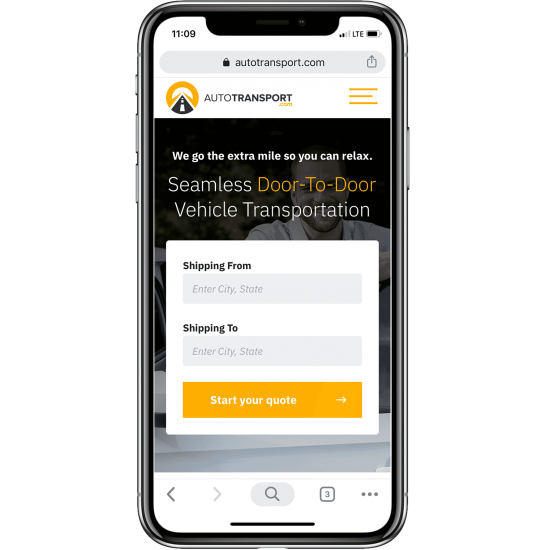 We can handle
any shipment.
We've got you covered for all
Complete the Form for Your Free Quote