Let's get started on shipping your Maserati.
3500 GT Car Transport Professionals
AutoTransport.com has been in the car transportation industry for more than two decades. During these years, we have had an impressive success rate shipping the Maserati 3500 GT. Our staff offers different options to our clients looking to ship their Maserati 3500 GT. For instance, we keep our clients' options flexible by providing multiple quotes for shipping the Maserati 3500 GT. Our clients can select a suitable trailer depending on their preferences. Our team of agents is always on standby to process new orders. When shipping the Maserati 3500 GT to different locations, we first load the car on a trailer, use tie straps, and soon afterward, the vehicle is on the road and on its way to its destination. When the vehicle is close to the drop-off point, the client is notified.
Deliver Your
3500 GT
to Anywhere in the Nation.
The Maserati 3500 GT is a convertible and was designed on a tube platform chassis. The round or elliptic part of the Superleggera design is from square tubes. The front part of the car has double coil springs and dampers which are fitted with an anti-coil bar. The back section of the vehicle was designed with a Salisbury axle on halved leaf springs. With the recirculated steering wheel design, it was easier to navigate using the GT 3500. It housed a Grilling brake system that was 12 inches long and the drum braking system located on the rear and front part Ship Your
3500 GT,
get it there faster.
At autotransport.com, we offer door to door car deliveries. All these options are provided on our multiple free quotes. When clients opt to have their cars shipped to their doorstep, we provide offloading services and ensure the vehicle has been securely placed according to the client's specifications. We have been in the transportation industry for more than two decades; during this period, we have been shipping the Maserati 3500 GT to clients across Canada, Mexico, and other locations in North and South America. The continued support of our affiliate strategically located across the country has put us on top as the go-to car transportation company.
  Fantastic experience with the Auto Transport team when shipping my maserati. I have a Grandturismo and they were very careful with the entire process and provided an enclosed trailer for both of the moves. 
Auto Transport Industry Leaders
Most Recent Customer Testimonials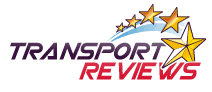 Never thought that I would have to ship my car across the world when I sold it, but luckily Roger was able to explain everything to me in a clear manner and I felt comfortable enough to move my Maserati with him to the buyer. Thank you very much to everyone involved.


  I would rate this company more than five stars if I could. Everything from the customer service to the actual delivery of my Maserati was spot on. The team at AutoTransport.com was just excellent and very impressive, I will be using them for all of my future moves.

We've got you covered for all
Complete the Form for Your Free Quote