Let's get started on shipping your Pontiac.
Pontiac Trans Sport Car Transport Professionals
Our transport section that deals with Pontiac Trans Sport vehicle transport are available all over the US, Canada, and Mexico. We handle your Pontiac Trans Sport minivan transport permits or any other regulatory documents that need acquiring. Call AutoTransport.com now, and we shall make available options to facilitate your Pontiac Trans Sports cars, SUV, and executive saloons transportation.
Deliver Your
Pontiac Trans Sport
to Anywhere in the Nation.
The Pontiac Trans Sport is a series of minivans that were marketed by the Pontiac division of General Motors. The first light truck ever sold by Pontiac, the Trans Sport was sold across two generations from the 1990 to 1999 model years and was slotted between the Chevrolet Lumina APV and the Oldsmobile Silhouette. The first Pontiac since the T1000 to have no direct predecessor, the Trans Sport took on the role of the 6000 Safari station wagon in line with the Lumina APV replacing the Celebrity wagon. Introduced a year before the second-generation Chrysler minivans, the Pontiac Trans Sport and its counterparts marked an industry shift in the minivan segment towards adopting the form factor used by Chrysler. Though the APV minivans used a model-specific chassis, the vehicles used a front-wheel drive, transverse-engine configuration, sharing a mechanical commonality with sedans. During its production, the Trans Sport was assembled by GM at North Tarrytown Assembly in Tarrytown, Sleepy Hollow, New York, shifting production to Doraville Assembly at Doraville, Georgia for its second generation. For the 1998 model year, Pontiac renamed the Trans Sport the Pontiac Montana, deriving the name from an exterior trim package introduced for 1997; Montana was sold in two generations through 2009 and 2006 in the United States. Ship Your
Pontiac Trans Sport,
get it there faster.
Your Pontiac Trans Sport vehicle cargo is in safe hands at AutoTransport.com, where all our endeavors are insured for your peace of mind. Our car carriers and equipment that handle your Pontiac Trans Sport car consignments are also graded and certified to industry standards. AutoTransport.com service representatives will carry out a free no obligations valuation for an immediate transport arrangement for your Pontiac Trans Sport.
Auto Transport Industry Leaders
Most Recent Customer Testimonials
  Fantastic experience with the auto transport team when shipping my Pontiac. I have a Firebird Classic and they were very careful with the entire process and provided an enclosed trailer for both of the moves.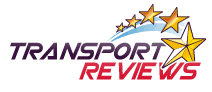 Never thought that I would have to ship my car across the world when I sold it, but luckily Roger was able to explain everything to me in a clear manner and I felt comfortable enough to move my Pontiac G2 with him to the buyer. Thank you very much to everyone involved.


  I would rate this company more than five stars if I could. Everything from the customer service to the actual delivery of my Grand AM Pontaic was spot on. The team at autotransport.com was just excellent and very impressive, I will be using them for all of my future moves.

We've got you covered for all
Complete the Form for Your Free Quote