Let's get started on shipping your Pontiac.
Pontiac GTO Car Transport Professionals
Autotransport.com is currently the industry leader in safe, dependable shipping services for residents, manufacturers, dealers, corporations, government agencies, and commercial fleets of Pontiac GTOs. We have sufficient knowledge and resources available to set up a dedicated vehicle relocation operation for our customers anywhere in the region. We specialize in the pick-up and quick delivery of various types of motorized vehicles. Contact Autotransport.com today and see how we can help with your Pontiac GTO shipping or vehicle relocation needs.
Deliver Your
Pontiac GTO
to Anywhere in the Nation.
The Pontiac GTO was manufactured by automobile manufacturer Pontiac and by GM's subsidiary Holden in Australia from the 2004 to 2006 model years. This first generation of the Pontiac GTO was a muscle car produced in the 1960s and 1970s. There were muscle cars introduced earlier, but the Pontiac GTO is considered by some to have started the sporty trend with all four domestic automakers offering a variety of competing models which we still undertake for shipping. For the initial model years, the Pontiac GTO was an optional package on the intermediate-sized Pontiac LeMans. The 1964 GTO vehicle identification number or VIN started with 82, while the 1965 GTO VIN began with 237. The Pontiac GTO became a separate model from 1966 to 1971, and it became an optional integrated package for the 1972 and 1973 intermediate LeMans. For 1974, the Pontiac GTO optional package was offered on the compact-sized Ventur, while the car was selected as the 1968 Motor Trend Car of the Year. Ship Your
Pontiac GTO,
get it there faster.
As a trusted auto shipping Partner Company for Pontiac GTO models, we value our Pontiac customers and pride ourselves in providing reliable, professional, and cost-effective services. When you are relocating a single vehicle or a complete fleet, you can count on our extensive and experienced driver pool to deliver your equipment in a timely, smooth, and safe manner. No matter your location, your car will be picked up by an Autotransport.com professional driver and delivered to its final destination.
Auto Transport Industry Leaders
Most Recent Customer Testimonials
  Fantastic experience with the auto transport team when shipping my Pontiac. I have a Firebird Classic and they were very careful with the entire process and provided an enclosed trailer for both of the moves.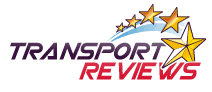 Never thought that I would have to ship my car across the world when I sold it, but luckily Roger was able to explain everything to me in a clear manner and I felt comfortable enough to move my Pontiac G2 with him to the buyer. Thank you very much to everyone involved.


  I would rate this company more than five stars if I could. Everything from the customer service to the actual delivery of my Grand AM Pontaic was spot on. The team at autotransport.com was just excellent and very impressive, I will be using them for all of my future moves.

We've got you covered for all
Complete the Form for Your Free Quote