Let's get started on shipping your Pontiac.
Pontiac Grand Prix Car Transport Professionals
The optimal opportunity provided for Pontiac Grand Prix car carrier trailers that constitute a significant part of our fleet is extensive. AutoTransport.com has the vehicular capability to haul Pontiac Grand Prix vehicles as a clear transport solution with augmented trailers built-in with this specialty motoring equipment in mind. Call an AutoTransport.com logistics representative who will exhaustively inform you everything that pertains to our comprehensive no hidden cost for Pontiac Grand Prix car transport services.
Deliver Your
Pontiac Grand Prix
to Anywhere in the Nation.
Produced for the general motors division, the Pontiac Grand Prix was introduced from 1962 to 2002 for their coupe-style while the sedans saw production between 1988 and 2008. For the original 1962 model, this marque became the forefront of personal luxury and performance on a budget for the midsized car market. There followed many generations for both the sedan and the coupe, but a return to a full-sized car came with both the styles as strategic positioning within the GM lineup. Throughout the years, the 2007 and 2008 Pontiac Grand Prix models were the most versatile and also the last ones in production as sedans. The latter featured a V8 engine with 18-inch wheel rims, firmer suspension, and heated leather seats, performance tires, and a heads-up display. This last model sedan of the Pontiac Grand Prix had a base trim of V6 engine, 200 horsepower, and several new paint colors. A deluxe version of the Pontiac Parisienne was offered to the Canadian consumers with the Pontiac Grand Prix grille from 1965, while the fashionable grand Parisienne featured its unique headlights. In 1988, Pontiac Grand Prix engine parts and sheet metal were supplied to petty enterprises to build their stock race car that participated in that year's Pocono 500. Ship Your
Pontiac Grand Prix,
get it there faster.
Pontiac Grand Prix vehicle transport is a specialized platform undertaking since all equipment has to handle the substantially expensive machinery involved. AutoTransport.com will take on shipping your Pontiac Grand Prix car to give you peace of mind with a logistics management team that handles your car shipment's scheduling and organizing its safe delivery.
Auto Transport Industry Leaders
Most Recent Customer Testimonials
  Fantastic experience with the auto transport team when shipping my Pontiac. I have a Firebird Classic and they were very careful with the entire process and provided an enclosed trailer for both of the moves.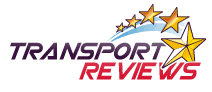 Never thought that I would have to ship my car across the world when I sold it, but luckily Roger was able to explain everything to me in a clear manner and I felt comfortable enough to move my Pontiac G2 with him to the buyer. Thank you very much to everyone involved.


  I would rate this company more than five stars if I could. Everything from the customer service to the actual delivery of my Grand AM Pontaic was spot on. The team at autotransport.com was just excellent and very impressive, I will be using them for all of my future moves.

We've got you covered for all
Complete the Form for Your Free Quote