Let's get started on shipping your Pontiac.
Pontiac G3 Car Transport Professionals
Pontiac G3 car transport has been garnering a popular following due to the intricacies surrounding the haulage of these machines. Safely haul your Pontiac G3 vehicle anywhere within the US, Canada, or Mexico by talking to an AutoTransport.com representative who will arrange all the logistics involved. Our service at AutoTransport.com has carriers offering same-day Pontiac G3 vehicle loading and shipping, and we ensure that our door to door delivery promise is maintained.
Deliver Your
Pontiac G3
to Anywhere in the Nation.
When GM was casting about for a small economy car a few years back, it tapped its Korean subsidiary Daewoo, which was already making a little runabout called the Kalos. After a quick badge job, the Chevy Aveo was born, and it's been a fixture in the bow-tie fleet ever since. GM was pleased with this rebadging effort because it's done it all over again with the 2009 Pontiac G3. In other words, the G3 is an Aveo5 hatchback by another name. Though far removed from Pontiac's We Are Driving Excitement days of old, the G3 does give the division a foothold in the increasingly popular subcompact segment. A low price and excellent fuel economy are prerequisites here, and the G3 technically has these bases covered with a sticker that starts under $15,000. The overall fuel economy rated as high as 30 mpg. However, the G3's $14,335 base price frankly isn't low enough for what you get. Like its cheaper Aveo5 sibling, the G3 fails to distinguish itself in any area, yet this pallid Pontiac costs almost as much like the vastly superior Honda Fit. The G3 is equipped with some essential convenience items and comes standard with GM's exclusive OnStar system, but its cabin is notably chintzier than the less-expensive Nissan Versa's. Ship Your
Pontiac G3,
get it there faster.
For quick and affordable secure Pontiac G3 vehicle transport, we utilize protected cargo trailers that have the latest technical ability for shipping the expensive cars. The transportation of a Pontiac G3 is one that needs significant expertise and specifications for shipping. AutoTransport.com ensures that your Pontiac G3 vehicle arrives safely and within stipulated deadlines.
Auto Transport Industry Leaders
Most Recent Customer Testimonials
  Fantastic experience with the auto transport team when shipping my Pontiac. I have a Firebird Classic and they were very careful with the entire process and provided an enclosed trailer for both of the moves.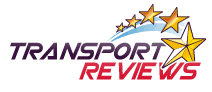 Never thought that I would have to ship my car across the world when I sold it, but luckily Roger was able to explain everything to me in a clear manner and I felt comfortable enough to move my Pontiac G2 with him to the buyer. Thank you very much to everyone involved.


  I would rate this company more than five stars if I could. Everything from the customer service to the actual delivery of my Grand AM Pontaic was spot on. The team at autotransport.com was just excellent and very impressive, I will be using them for all of my future moves.

We've got you covered for all
Complete the Form for Your Free Quote