Let's get started on shipping your Pontiac.
Pontiac Fiero Car Transport Professionals
We aspire to deliver all Pontiac Fiero cars safely as an initial and ultimate goal when conducting shipping operations in the North American region. Our expert crews of trusted haulers have been extensively screened to high industry standards and carry professional qualifications plus insurance. AutoTransport.com takes full responsibility for the care of your Pontiac Fiero cars while in transit from start to finish.
Deliver Your
Pontiac Fiero
to Anywhere in the Nation.
The Pontiac Fiero is a mid-engine sports car that was built by General Motors from 1983 to 1988 for the 1984 to 1988 model years. The Fiero was designed by George Milidrag and Hulki Aldikacti as a sports car and was the first two-seater, Pontiac, since 1926 to 1938 coupes, and the first, mass-produced mid-engine sports car by a U.S. manufacturer. Many technologies incorporated in the Fiero design, such as composite panels, were radical for their time. Other features included hidden headlamps and, initially, integrated stereo speakers within the driver and passenger headrests. A total of 370,168 Fieros were produced over the relatively short production run of five years; by comparison, 163,000 Toyota MR2s were sold in their first five years. At the time, its reputation suffered from criticisms over performance, reliability, and safety issues. Alternative names considered for the car was Sprint, which had previously been used on a GMC and would later end up on a Chevrolet instead, P3000, Pegasus, Fiamma, Sunfire; a name which would then be applied to another car, and Firebird XP. The Fiero 2M4 two-seat, mid-engine, four-cylinder, was on Car and Driver magazine's Ten Best list for 1984. Ship Your
Pontiac Fiero,
get it there faster.
Skilled shipping teams handle the intricate process with superior professionalism to save you money and time while alleviating costly transport undertakings for your Pontiac Fieros. Give your Pontiac Fiero cars for transport to a trustworthy partner that has been in the vehicle removal business for more than a decade. A customized process is what we provide at AutoTransport.com, where we look at every angle of your Pontiac Fiero vehicle's journey beforehand during a comprehensive route plan.
Auto Transport Industry Leaders
Most Recent Customer Testimonials
  Fantastic experience with the auto transport team when shipping my Pontiac. I have a Firebird Classic and they were very careful with the entire process and provided an enclosed trailer for both of the moves.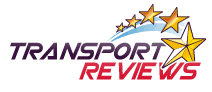 Never thought that I would have to ship my car across the world when I sold it, but luckily Roger was able to explain everything to me in a clear manner and I felt comfortable enough to move my Pontiac G2 with him to the buyer. Thank you very much to everyone involved.


  I would rate this company more than five stars if I could. Everything from the customer service to the actual delivery of my Grand AM Pontaic was spot on. The team at autotransport.com was just excellent and very impressive, I will be using them for all of my future moves.

We've got you covered for all
Complete the Form for Your Free Quote