Let's get started on shipping your Toyota.
Toyota Tacoma Car Transport Professionals
Communication is a crucial aspect of our well-founded success. At autotranport.com, we understand that excellent communication builds trust and efficiency; that's why we offer consistent services at flexible rates to repeat clients and new clients as well. Shipping the Toyota Tacoma comes naturally to us. We are a freight company specializing in the transportation of automotive anywhere in the world. As one of the leading freight solution providers, we have steered the industry to a new generation of innovativeness and technology. A reliable team makes autotransport.com the best fit for Toyota Tacoma Transport.
Deliver Your
Toyota Tacoma
to Anywhere in the Nation.
Having amassed experience in the locomotive transportation industry, clients come to us inquiring about the nature of vehicles that would fit their purpose. In such instances, autotransport.com provides detailed information on the available options. For example, the Toyota Tacoma is an excellent choice for off-road enthusiasts. Boasting a 9.4 inches ground clearance, the Toyota Tacoma is one of the adventure gears that makes each expedition memorable. The reliability and payload capacity puts the vehicle among the top ranking in the class. Despite the compact design, the Toyota Tacoma is everything but a small automotive. It fits most off-road adventurers and an excellent buy for those wild expeditions. Ship Your
Toyota Tacoma,
get it there faster.
Clients looking to buy the Toyota Tacoma rely on autotransport.com to deliver the vehicle at their convenience. The 17 feet long 8.8 feet high with a curb weight of 3990 pounds vehicle is one of the best-selling off-road vehicles from Toyota, and behind the scenes, autotransport.com has been making each order a success. The trust we have built over the years wrapped in the efficiency our staff hold in high regard has created a seamless environment where clients can book our services, review our freight schedule, track their order, and leave feedback with ease. Reach out to us at (800) 757-7125 and get your Toyota Tacoma delivered today.
Auto Transport Industry Leaders
Most Recent Customer Testimonials
  Fantastic experience with the auto transport team when shipping my Toyota. I have a Camry and they were very careful with the entire process and provided an enclosed trailer for both of the moves.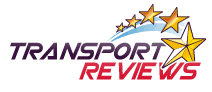 Never thought that I would have to ship my car across the world when I sold it, but luckily Roger was able to explain everything to me in a clear manner and I felt comfortable enough to move my Toyota RAV 4 with him to the buyer. Thank you very much to everyone involved.


  I would rate this company more than five stars if I could. Everything from the customer service to the actual delivery of my Grand AM Pontaic was spot on. The team at autotransport.com was just excellent and very impressive, I will be using them for all of my future moves.

We've got you covered for all
Complete the Form for Your Free Quote