Autotransport.com
BMW Car Shipping
BMW, German automotive manufacturer, brands itself as the ultimate driving machine – and many loyal owners agree. They're a leader in accessible luxury cars and SUVs with a well-deserved reputation for quality and reliability. BMW has a reputation for quality in the motorsport division, including motorcycles, as well. When you need a company to transport your BMW across the country, trust the professionals at Autotransport. Give us a call at (800) 757-7125for your free estimate.
Trust Autotransport to ship your BMW car, SUV, or motorcycle across the country. The safe, bonded experts at Autotransport will care for your BMW as if it were their own. BMW has a long history of quality cars, and you deserve the best when it comes to transport. BMW has used their expert knowledge and experience in streamlining the manufacturing process to produce popular models and exciting design. Sleek, luxurious, and dependable are hallmarks of this brand.
1. Scheduling the Pick-Up
The Cargo-Loading Overseer continuously keeps tabs on the progress of the shipment. Ensuring the highest quality service.
The Driver and Crane Loaders each play a crucial role in making sure the routes and deliveries are completed in a timely manner.
3. Deliver to Your Door-Step
The Logistics Manager ensures communication with the customer is efficient and the allocation of resources is according.
BMW Vehicle
Transport Services
BMW also supports environmentally conscious initiatives by creating vehicles created to reduce the impact on the environment. They focus on boosting performance under the hood and keeping drivers thrilled with the pick-up and performance. Their supercharged roadster has long been popular for those accustomed to performance. Moving into the future, BMW is focusing on increasing the quality and performance of much of their family of vehicles.
BMW Models
We Currently Ship:
1 series – entry-level models
2 series – entry-level coupes and convertibles
3 series – 4-door sedan, 4-door wagon (estate) and 5-door fastback ("Gran Turismo") body styles
4 series – 2-door coupe, 2-door convertible, and 5-door fastback ("Gran Coupe") body styles
5 series – sedan and wagon body styles
6 series – 2-door coupe, 2-door convertible and 4-door fastback ("Gran Coupe") body styles
7 series – 4-door sedan and long-wheelbase sedan body styles
X models – X1 (F48), X2 (F39), X3 G01, X4 (G02), X5 (X5 (G05)) and X6 (F16)
Trust The Professionals
to Ship Your BMW
Choose a professional company to transport your BMW to Texas – or anywhere else in the country. Autotransport.com has a wide variety of options to suit your needs – and your budget. Safe, bonded, and professional, Autotransport.com knows how to transport your BMW across the country. Give us a call for a free estimate, budget friendly quotes, and professionals that will accommodate your timetable.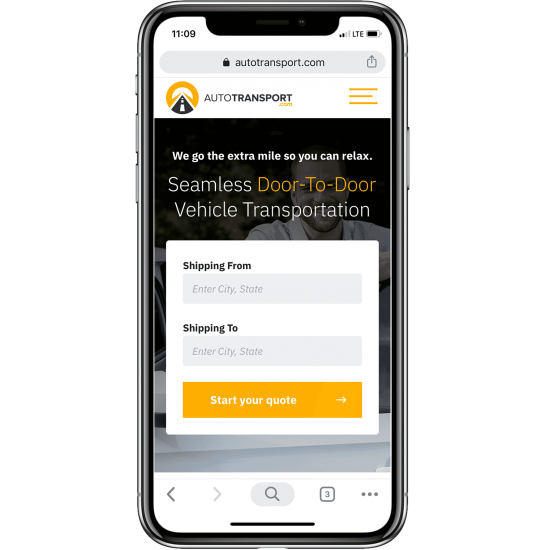 We can handle
any shipment.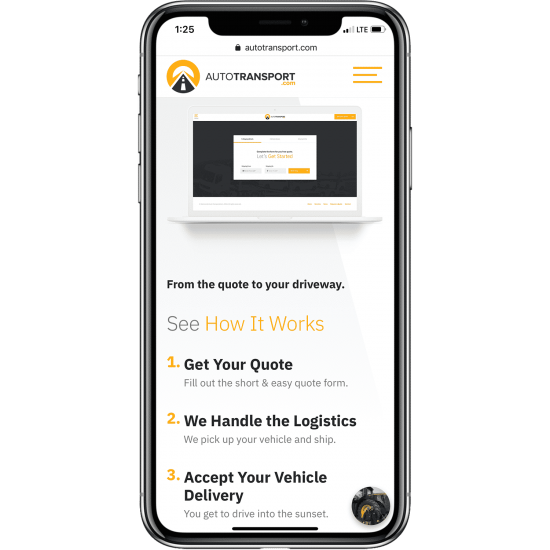 The
Ultimate
Driving
Machine.
We've got you covered for all
Complete the Form for Your Free Quote