Let's get started on shipping your Toyota.
Toyota Prius Car Transport Professionals
Whether we are transporting vehicles bought at auctions or from dealerships, ours has been the fastest and secure transportation service in the freight niche. We bring convenience to our customers by using state of the art resources. Autotransport.com has agents who help clients through the booking process to the last detail during drop off. Thanks to our state of the art user-friendly website, clients can review and book our services at their convenience. Autotransport.com understands that the internet has facilitated efficiency and, in-turn brings convenience to our clients. Autotransport.com is a leading freight solution provider with agents spread out through the country. We have delivered many vehicles over the years, and from this experience, we have come up with shipping strategies that surpass most freight companies.
Deliver Your
Toyota Prius
to Anywhere in the Nation.
The Toyota Prius is one of the best-selling midsize vehicles from the Japanese manufacturer. Apart from the affordability of the Toyota Prius, the available hybrid option has increased the units sold into the market. Autotransport.com understands that clients who order vehicles from dealerships have a high expectation of receiving their cars on time. Even as the Toyota Prius continues to record higher sales as the year advances, autotransport.com has been allocating more resources to the shipping of Toyota Prius to match the demand influx. Ship Your
Toyota Prius,
get it there faster.
Toyota Prius can be purchased from different sources, including auctions and dealerships. Having liaised with multiple auctioneers and automotive dealers, autotransport.com takes charge of all the shipping operations so our clients can concentrate on other matters. After the vehicle has been sold to the buyer, the client will expect the vehicle to be shipped as soon as possible. The Toyota Prius is one of the fast-moving units that has been transported by autotransport.com across different states in the country. As such, our background experience has made shipping of the Toyota Prius comes naturally to us. Clients reach out to us through any of our standby agents to get multiple quotes before selecting their suitable price range. Contact us today at (800) 757-7125.
Auto Transport Industry Leaders
Most Recent Customer Testimonials
  Fantastic experience with the auto transport team when shipping my Toyota. I have a Camry and they were very careful with the entire process and provided an enclosed trailer for both of the moves.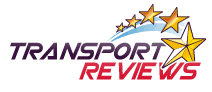 Never thought that I would have to ship my car across the world when I sold it, but luckily Roger was able to explain everything to me in a clear manner and I felt comfortable enough to move my Toyota RAV 4 with him to the buyer. Thank you very much to everyone involved.


  I would rate this company more than five stars if I could. Everything from the customer service to the actual delivery of my Grand AM Pontaic was spot on. The team at autotransport.com was just excellent and very impressive, I will be using them for all of my future moves.

We've got you covered for all
Complete the Form for Your Free Quote