Let's get started on shipping your Toyota.
Toyota Avalon Car Transport Professionals
Autotransport.com has made a mark in the freight industry by offering competitive rates. Our clients enjoy discounts and multiple quotes from which they select suitable rates that fit their budgets. Whether it's a short distance haul or a long-distance transportation inquiry, our agents are always on standby to advise our clients on the best option. The Toyota Avalon requires special handling when loading and unloading. When the request to make the delivery comes in, autotransport.com evaluates the destination, the suitable routes, the most convenient drop-off point, and the time required to ship the Toyota Avalon.
Deliver Your
Toyota Avalon
to Anywhere in the Nation.
The Toyota Avalon brand has a rich history with part of the name coming from a Greek mythological creature and an adaptation from the Australian ship sunk by the Japanese during World War 2, AHS Centaur. Over the years, Autotransport.com has been keeping a close eye on the progress of the design changes made to the vehicle. As a reputable automotive transportation company, we continuously keep an eye on the changes made on new models of cars released into the market. This not only helps in identifying the loading techniques, but it also helps us gather information useful to our clients. With a luxurious feel and fair price, shipping the Toyota Avalon has become part of the job. Ship Your
Toyota Avalon,
get it there faster.
Autotransport.com acknowledges that it takes attention and commitment to make each shipping operation a success. For instance, the front grille, trunk lid, new head, and tail lamps, tensioner seat belts, and improved impact airbags have to be accounted for during the loading of the Toyota Avalon. With modification done over the years to the Toyota Avalon, attention to detail is required when loading and unloading. Aiding with the transportation of the vehicle from buyer to seller and manufacturer to dealerships, Autotransport.com has perfected the shipment of the Toyota Avalon. Call us today at (800) 757-7125.
Auto Transport Industry Leaders
Most Recent Customer Testimonials
  Fantastic experience with the auto transport team when shipping my Toyota. I have a Camry and they were very careful with the entire process and provided an enclosed trailer for both of the moves.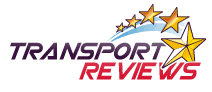 Never thought that I would have to ship my car across the world when I sold it, but luckily Roger was able to explain everything to me in a clear manner and I felt comfortable enough to move my Toyota RAV 4 with him to the buyer. Thank you very much to everyone involved.


  I would rate this company more than five stars if I could. Everything from the customer service to the actual delivery of my Grand AM Pontaic was spot on. The team at autotransport.com was just excellent and very impressive, I will be using them for all of my future moves.

We've got you covered for all
Complete the Form for Your Free Quote