Let's get started on shipping your Maserati.
Levante Car Transport Professionals
With years of experience, AutoTransport.com offers express car shipping to the client's preference. Our prices are reasonable, all modes of transportation ensure that the client receives their car on time. Through our experienced personnel, we can guide the clients on the best way to ship Maserati Levante, and we always advise them to choose terminal to terminal because they will be given the specific time of arrival and pick-up update. Moreover, the client won't have to travel far because we have terminals located in all states. Maserati Levante shipping services are not only encompassed but also the most affordable because we offer discounts to the lovers of the car. One of the best things about Maserati Shipping services is, we have flexible prices on every vehicle we transport.
Deliver Your
Levante
to Anywhere in the Nation.
Maserati Levante is among the mid-size luxury cars built by Maserati. It went on sale in 2016 in May in Europe and September 2016 in North America. It has an engine of 3.0l v6, and in 2016 and toward the end of 2017, it was the only car with such an engine. It is a four-wheel-drive vehicle and comes with a typical rear narrowed slip.it also features a reconfigurable Tft device cluster with full color. Ship Your
Levante,
get it there faster.
Autotransport.com helps ship all kinds of cars. They include; luxury, sports car, exotic or classic; we handle the cars with precision to ensure that the vehicle is delivered in the same condition as it was in from the departing point. Considering that Maserati Levante is valuable, the shipping quote comes with insurance and tracking devices to ensure the security of the car and the type of coverage offered is through existing clients' plans. Call us today on (800) 757-7125 and experience our best personnel and car transport services.
Auto Transport Industry Leaders
Most Recent Customer Testimonials
  Fantastic experience with the Auto Transport team when shipping my maserati. I have a Grandturismo and they were very careful with the entire process and provided an enclosed trailer for both of the moves.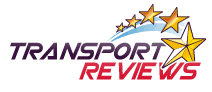 Never thought that I would have to ship my car across the world when I sold it, but luckily Roger was able to explain everything to me in a clear manner and I felt comfortable enough to move my Maserati with him to the buyer. Thank you very much to everyone involved.


  I would rate this company more than five stars if I could. Everything from the customer service to the actual delivery of my Maserati was spot on. The team at AutoTransport.com was just excellent and very impressive, I will be using them for all of my future moves.

We've got you covered for all
Complete the Form for Your Free Quote