Let's get started on shipping your Maserati.
Ghibli Car Transport Professionals
We have been in the car transportation industry for more than two decades. During our many years of operation, we have shipped the Maserati Ghibli to different clients. From auctioneers to showroom exhibitions, we have been making car relocation possible to all clients. At AutoTransport.com, transporting a Maserati Ghibli comes naturally to our team of experts. Using the resources at our disposal, we have managed to fine-tune our services to transport any type of car, including the Maserati Ghibli. AutoTransport.com has a variety of trailers and carriers on standby to handle different kinds of transportation services. As we continue to ship the Maserati Ghibli, clients can call us through our toll-free number to transport any vehicle.
Deliver Your
Ghibli
to Anywhere in the Nation.
We have had experience transporting the Maserati Ghibli from previous car transportation requests from our loyal clients. Maserati is known for its ability to manufacture fast cars, and the trident logo is one of the coveted trademarks of the Maserati Ghibli. Transportation of Maserati Ghibli requires attention to detail and special handling. The Italian manufacturers fitted the car with a V6 engine with a twin-turbocharged transmission. The vehicle adopts its name from the westerly winds that blow in the Libyan Desert. The car's third generation was unleashed in 2013, and it's everything enthusiast was hoping for since it has a 3.0-liter engine and a 330 PS turbocharged diesel-powered transmission. Ship Your
Ghibli,
get it there faster.
The transportation industry requires that each step of the operations be carried out by a team of trained experts. Autotransport.com handpicks experts when shipping the Maserati Ghibli; this way, we can guarantee the success of the process long before the operation is complete. Thanks to our team of trailers, our experts find it easy to employ different types of resources when transporting the Maserati Ghibli. We carry the Maserati Ghibli at affordable prices so you don't have to stress over how the car will arrive at its destination. Car us today for any Maserati Ghibli shipping services.
Auto Transport Industry Leaders
Most Recent Customer Testimonials
  Fantastic experience with the Auto Transport team when shipping my Maserati. I have a GrandTurismo and they were very careful with the entire process and provided an enclosed trailer for both of the moves.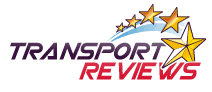 Never thought that I would have to ship my car across the world when I sold it, but luckily Roger was able to explain everything to me in a clear manner and I felt comfortable enough to move my Maserati with him to the buyer. Thank you very much to everyone involved.


  I would rate this company more than five stars if I could. Everything from the customer service to the actual delivery of my Maserati was spot on. The team at AutoTransport.com was just excellent and very impressive, I will be using them for all of my future moves.

We've got you covered for all
Complete the Form for Your Free Quote