We Deliver Them All:


Levante

Ghibli

Quatroportte

Granturismo

3500 GT
Tailored Shipping Services for
Maserati Car Owners, Buyers, and Dealers
AutoTransport.com shipping specialists will have your Maserati cars in their client receiving location within the agreed schedule. We employ the best pilot and escort cars for the intricate road systems that may be encountered during Maserati automobile transport.
AutoTransport.com has worked with various establishments and companies plus individuals to accord them a comprehensive, articulated Maserati car shipping service that has no competition. We shall ship your Maserati vehicles from your door after a free valuation that incorporates your schedule and deadlines.
Our transport specialists have built a solid reputation within the haulage industry, which is vital in smoothing any hiccups in your Maserati car's transport arrangements. Our drivers, riggers, and dispatchers are certified, licensed, and insured with a backing of the most extensive trucking fleet. Transporting your Maserati automobile on our AutoTransport.com car carrier RGN trailers is not complicated for us.
1. Scheduling the Pick-Up
The Cargo-Loading Overseer continuously keeps tabs on the progress of the shipment. Ensuring the highest quality service.
2. Transporting Your Maserati
The Driver and Crane Loaders each play a crucial role in making sure the routes and deliveries are completed safely and on time.
3. Deliver to Your Door-Step
The Logistics Manager ensures a top quality transport experience. We ensure proper communication and the best care of your Maserati.
Maserati Vehicle


Transport Services
Our specialized fleet at AutoTransport.com operates 24 hours, seven days a week, all over continental North America. Exceeding your expectations is our primary core operational objective when hauling your Maserati cars. The trucks and trailers we use are top of the range and modern to ensure reliability.
The transportation of a large
Maserati SUV's
is one that needs significant expertise and specifications for shipping, and AutoTransport.com ensures they arrive safely and within stipulated deadlines.  Pristine or reconditioned, your Maserati's transport endeavors are what our business has been built on.
Recent Maserati Auto Shipments
Tap the pictures for more information.
Maserati Models
We Currently Ship:
        Maserati Quattroporte Shipping
        Maserati Ghibli Transport
        Maserati GranTurismo Shipping
        Maserati GranCabrio Transport
        Maserati Levante Shipping
        Maserati 3500 GT Transport
        Maserati svelte Ghibli Shipping
        Maserati Bora Transport
         Maserati Barchetta Shipping
        Maserati 250F Transport
        Maserati Tipo C114 Shipping
Nationwide Maserati Auto Transport

Alabama Car Shipping

Alaska Car Shipping

Arizona Car Shipping

Arkansas Car Shipping

California Car Shipping

Colorado Car Shipping

Connecticut Car Shipping

Delaware Car Shipping

Florida Car Shipping

Georgia Car Shipping

Hawaii Car Shipping

Idaho Car Shipping

Illinois Car Shipping

Indiana Car Shipping

Iowa Car Shipping

Kansas Car Shipping

Kentucky Car Shipping

Louisiana Car Shipping

Maine Car Shipping

Maryland Car Shipping

Massachusetts Car Shipping

Michigan Car Shipping

Minnesota Car Shipping

Mississippi Car Shipping

Missouri Car Shipping

Montana Car Shipping

Nebraska Car Shipping

Nevada Car Shipping

New Hampshire Car Shipping

New Jersey Car Shipping

New Mexico Car Shipping

New York Car Shipping

North Carolina Car Shipping

North Dakota Car Shipping

Ohio Car Shipping

Oklahoma Car Shipping

Oregon Car Shipping

Pennsylvania Car Shipping

Rhode Island Car Shipping

South Carolina Car Shipping

South Dakota Car Shipping

Tennessee Car Shipping

Texas Car Shipping

Utah Car Shipping

Vermont Car Shipping

Virginia Car Shipping

Washington Car Shipping

West Virginia Car Shipping

Wisconsin Car Shipping

Wyoming Car Shipping

Contact Us
Trust The Professionals
to Ship Your Maserati
Maserati is an Italian manufacturer of luxury sports and style exclusive cars established in Bologna, Italy, in 1914. According to the company's mission statement, Maserati builds ultra-luxury performing vehicles in the timeless Italian fashion, which accommodates bespoke effortless signature power and interiors. The company is now owned by Fiat Chrysler automobiles and has, in the recent past, undertaken ambitious product launches that have seen over 3000 cars sold in a month back in 2014.
A production output cap of 7000 cars annually has, however, been placed by Maserati on its global market, while the company has pursued motorsport racing throughout its existence. Formula one, touring and sports car racing have played host to Maserati racing teams and private entries for which the motoring company has produced 15 prize-winning GT MC Racecars. Current and upcoming models of Maserati cars and SUV's include the Quattroporte, Ghibli, GranTurismo, GranCabrio, and the new Levante.
The Quattroporte is a 4, in Italian 'Quattro' and door 'Porte' saloon that has been in production since 2013 while the Ghibli is an executive saloon car whose competition is the BMW 5 Series or the Audi A6. Maserati's GranTurismo and GranCabrio were introduced in 2007 as grand tourers featuring 4.7 liter V8 powertrains within the standard, sport, and MC models. A crossover SUV, the Levante was introduced in 2014, offering a 3.0 liter V6 with varying states of 350 or 425 horsepower, all-wheel-drive tune.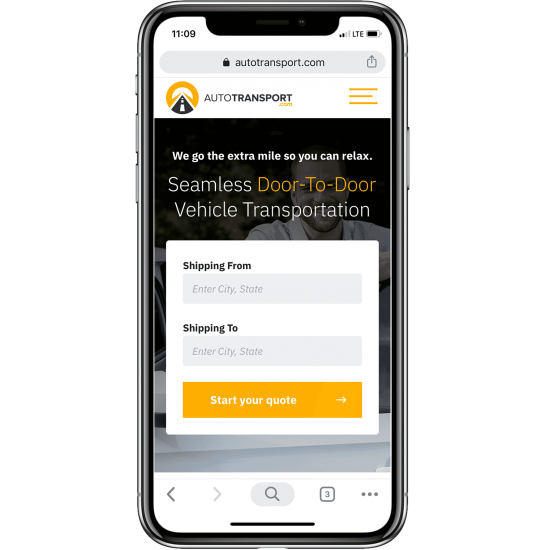 We can handle
any shipment.
We've got you covered for all
Complete the Form for Your Free Quote