Let's get started on shipping your Kia.
Kia Spectra Car Transport Professionals
In the effort to become the reliable and trusted freight solution provider, we have gained the experience and technical know-how that helps us provide seamless transportation services to our clients. Different freight companies have different rules regarding the loading, offloading, and inquisition of their services. At autotransport.com, we offer our services without any hidden costs. We believe in transparency and trust that why we only bill our clients once the order has arrived at the destination. This has not only increased our client base but given us leverage over our competitors. With Kia Sedona being a prime seller in the market, our efficiency is once again put to the test.
Deliver Your
Kia Spectra
to Anywhere in the Nation.
Innovation, versatility, and comfort are the pinnacle of the KIA Sedona Minivan. The vehicle appears to be sophisticated and, at the same time, stylish. With a space of 8 passengers and still maintaining its spacious interior, the vehicle is guaranteed to keep the driver and the passenger happy. The handling and smooth-riding design of the vehicle has made it an exceptional mini-van. Autotransport.com has shipped several units of the KIA Sedona over the past few years. With each shipment, it is evident that the KIA Sedona has user-friendly technology and is a comfortable ride. Handling the car during the loading and unloading process was easy. Ship Your
Kia Spectra,
get it there faster.
Autotransport.com has made many car owners proud by offering timely and secure deliveries. When called upon to deliver the KIA Sedona, autotransport.com seasoned experts to handle the task. Thanks to the resources accumulated over the years, we can now offer our services to clients with different transportation needs. We get calls from clients every day inquiring about the nature of our services and how our services can be customized to fit their purpose. When the need arises, our team of agents is always ready to provide detailed information on the various services we provide and our standard vehicle transportation rates. Call us today on (800) 757-7125 to get your KIA Sedona delivered today.
Auto Transport Industry Leaders
Most Recent Customer Testimonials
  Fantastic experience with the auto transport team when shipping my Kia. I have a Forte and they were very careful with the entire process and provided an enclosed trailer for both of the moves.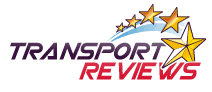 Never thought that I would have to ship my car across the world when I sold it, but luckily Roger was able to explain everything to me in a clear manner and I felt comfortable enough to move my Kia Soul with him to the buyer. Thank you very much to everyone involved.


  I would rate this company more than five stars if I could. Everything from the customer service to the actual delivery of my Kia Soul EV was spot on. The team at autotransport.com was just excellent and very impressive, I will be using them for all of my future moves.

We've got you covered for all
Complete the Form for Your Free Quote