Let's get started on shipping your Buick.
Buick Regal Car Transport Professionals
We have gone out of our way to utilize agents who are always on standby to provide feedback on any inquiries regarding our Buick Regal transport services. Autotransport.com offers all Buick Regal shipping services.
Deliver Your
Buick Regal
to Anywhere in the Nation.
When transporting the Buick Regal, it is regarded as a midsize car with all the features necessary for a smooth ride. With its spacious interior coupled with a large cargo hold, it's suitable for those outdoor expeditions as well as navigating through an urban landscape. Although the crash testing results of the vehicle are not as impressive as those of its competitors, it makes up for it by having ample cargo space. The 2020 Buick Regal is the final model of the vehicle and comes with a 250-310 horsepower. From years of shipping vehicles across different states, we have garnered enough information that allows us to vouch for the Buick Regal as an OK car. Ship Your
Buick Regal,
get it there faster.
At autotransport.com, we have the resources required to make every shipment successful. Aside from the equipment and trailers. We have a team of agents in the country who help clients with their car transportation inquiries. We have been working with these agents to bring the best of efficiency and reliability to our clients. Our services are built on trust and efficiency, which is offered to our clients by the team of experts. Autotranspot.com understands that thorough communication is one of the pillars of successful car transportation. As the new model of the Buick Regal continues to sell, call us today on (800) 757-7125 to book our services.
Auto Transport Industry Leaders
Most Recent Customer Testimonials
  Fantastic experience with the auto transport team when shipping my Buick. I have a Regal and they were very careful with the entire process and provided an enclosed trailer for both of the moves.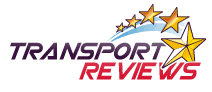 Never thought that I would have to ship my car across the world when I sold it, but luckily Roger was able to explain everything to me in a clear manner and I felt comfortable enough to move my  Buick Enlacewith him to the buyer. Thank you very much to everyone involved.


I would rate this company more than five stars if I could. Everything from the customer service to the actual delivery of my Buick was spot on. The team at autotransport.com was just excellent and very impressive, I will be using them for all of my future moves.

We've got you covered for all
Complete the Form for Your Free Quote