Let's get started on shipping your Buick.
Buick Lucerne Car Transport Professionals
Autotrnsport.com is a leading freight company handling the transportation of the Buick Lucerne across different states and in-state shipping. Contact us today for Buick Lucerne Transport services.
Deliver Your
Buick Lucerne
to Anywhere in the Nation.
The Buick Lucerne has been in production from 2005 to 2011. The vehicle was initially named after the city of Lucerne, Switzerland. It served the market as the mid-size sedan from the manufacturer before the redesigned second-generation replaced it. The Buick Lucerne was initially manufactured to replace the LeSabre and Park Avenue in the manufacturer's line up. The model of the Buick Lucerne was based on the previous G Platform from Buick. The Buick Lucerne was the first vehicle from GM to introduce the V6 engine and a 4.6-liter engine. The sales of the Buick Lucerne were impressive as of 2007, and when the Super debuted the market, the sales declined. Ship Your
Buick Lucerne,
get it there faster.
Autotransport.com has been in the industry for a long time and has seen different generations of vehicles come and go. Nevertheless, as vehicles cease production, they start their journey to becoming unique or antique vehicles. Once in a while, clients looking for cheap and second-hand vehicles ask us to transport the Buick Lucerne. We have tools and strategies set in place to ensure that our clients get the most out of their money. From our flexible quotes to timely delivery, we have perfected customer satisfaction.Call us today on (800) 757-7125 for any automobile transportation inquiries,
Auto Transport Industry Leaders
Most Recent Customer Testimonials
  Fantastic experience with the auto transport team when shipping my Buick. I have a Regal and they were very careful with the entire process and provided an enclosed trailer for both of the moves.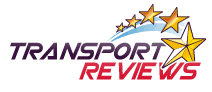 Never thought that I would have to ship my car across the world when I sold it, but luckily Roger was able to explain everything to me in a clear manner and I felt comfortable enough to move my  Buick Enlacewith him to the buyer. Thank you very much to everyone involved.


I would rate this company more than five stars if I could. Everything from the customer service to the actual delivery of my Buick was spot on. The team at autotransport.com was just excellent and very impressive, I will be using them for all of my future moves.

We've got you covered for all
Complete the Form for Your Free Quote