Let's get started on shipping your Buick.
Buick Lacrosse Car Transport Professionals
Aututotransport.com is a freight company handling the transportation of the Buick LaCrosse across the country. Our goal is to offer Buick LaCrosse transportation services that are affordable and efficient.
Deliver Your
Buick Lacrosse
to Anywhere in the Nation.
The Buick LaCrosse is a Sedan manufactured in 2004. Over the years, like most vehicles, the Buick LaCrosse has had several design changes and is now on its third generation. When the first Buick LaCrosse was manufactured, the production of the Buick Regal and Century was halted from the start of 2005. The Buick LaCrosse has since then become the brands' mid-size sedan car. The first model of the vehicle was dubbed the Buick Allure when it debuted in Canada. In 2010 the car was redesigned entirely, and the result was a larger sedan. The last and current model was designed in 2017. As the production of the Buick LaCrosse came to an end in North America in February 2019, the manufacturer continued production in China. Ship Your
Buick Lacrosse,
get it there faster.
Autotransport.com has had a run with transportation of the Buick LaCrosse. The experience gained over the years has helped us refine the techniques and strategies for transporting the Buick LaCrosse. Moreover, we have acquired critical information regarding the Buick LaCrosse and its safety precautions. Our unlimited resources are available to clients when they request our Buick LaCrosse transportation services. Clients looking to inquire about the transportation of Buick LaCrosse can reach out to us through (800) 757-7125.
Auto Transport Industry Leaders
Most Recent Customer Testimonials
  Fantastic experience with the auto transport team when shipping my Buick. I have a Regal and they were very careful with the entire process and provided an enclosed trailer for both of the moves.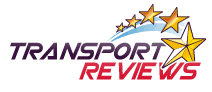 Never thought that I would have to ship my car across the world when I sold it, but luckily Roger was able to explain everything to me in a clear manner and I felt comfortable enough to move my  Buick Enlacewith him to the buyer. Thank you very much to everyone involved.


I would rate this company more than five stars if I could. Everything from the customer service to the actual delivery of my Buick was spot on. The team at autotransport.com was just excellent and very impressive, I will be using them for all of my future moves.