Let's get started on shipping your Pontiac.
Pontiac Solstice Car Transport Professionals
Our Pontiac Solstice car transport managers calculate every angle of your cargo with all permits, insurance, and weigh stations along the journey trajectory. International, state, and federal regulations are observed when planning and scheduling your Pontiac Solstice shipping. We offer a free valuation that does not hold you to any obligations, where our teams asses the best way to haul your Pontiac Solstice cargo.
Deliver Your
Pontiac Solstice
to Anywhere in the Nation.
The Pontiac Solstice is a sports car that was produced by Pontiac and introduced at the 2004 North American International Auto Show. The Pontiac Solstice roadster began production in Wilmington, Delaware, starting in mid-2005 for the 2006 model year. It is powered by a naturally aspirated 2.4 L I4 engine, producing 177 horsepower. The exterior styling of the production Solstice is similar to that of the 2002 Solstice concept that preceded it. Production of the Solstice was to be running before summer 2005, but delays at the Wilmington plant pushed volume production to the fourth quarter. The new hardtop Targa top 2009 model was announced in mid-2008. The Solstice uses the GM Kappa platform, which also underpins the Saturn Sky, Opel GT, and Daewoo G2X. It was the brand's first two-seater since the Pontiac Fiero was discontinued in 1988, and the Solstice was nominated for the North American Car of the Year award and Design of the Year award from the Automobile Journalists Association of Canada for 2006. It was a runaway hit for Pontiac, with 7,000 orders in the first ten days of availability and 6,000 more orders before winter. Although the first-year production was planned at 7,000, GM apologized to customers for delays and increased production, delivering 10,000 by March 1. Ship Your
Pontiac Solstice,
get it there faster.
Our drivers, riggers, and dispatchers for Pontiac Solstice shipping are certified, licensed, and insured with a backing of the most extensive trucking fleet. An AutoTransport.com representative will be with you within the hour to secure transportation for your Pontiac Solstice vehicles. Timely and dependable delivery services are coupled with capable logistics that will arrange all the permits and route schedules that may be required for interstate Pontiac Solstice vehicle hauls.
Auto Transport Industry Leaders
Most Recent Customer Testimonials
  Fantastic experience with the auto transport team when shipping my Pontiac. I have a Firebird Classic and they were very careful with the entire process and provided an enclosed trailer for both of the moves.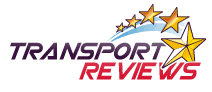 Never thought that I would have to ship my car across the world when I sold it, but luckily Roger was able to explain everything to me in a clear manner and I felt comfortable enough to move my Pontiac G2 with him to the buyer. Thank you very much to everyone involved.


  I would rate this company more than five stars if I could. Everything from the customer service to the actual delivery of my Grand AM Pontaic was spot on. The team at autotransport.com was just excellent and very impressive, I will be using them for all of my future moves.

We've got you covered for all
Complete the Form for Your Free Quote