Let's get started on shipping your Pontiac.
Pontiac Parisienne Car Transport Professionals
At AutoTransport.com, we are the king of the road when you require transport for your Pontiac Parisienne cars. We have the correct implements to pick up and drop off any size of Pontiac Parisienne vehicle while ensuring the utmost safety and security. Contact AutoTransport.com now on for a comprehensive transportation package that is both cost and time-efficient.
Deliver Your
Pontiac Parisienne
to Anywhere in the Nation.
The Pontiac Parisienne is a full-size rear-wheel-drive vehicle that was sold by Pontiac on the GM B platform in Canada from 1958 to 1986 and in the United States from 1983 to 1986. For most of its run, the Canadian Parisienne was nearly mechanically identical to the American Chevrolet Impala. The Parisienne wagon continued under the Safari nameplate until 1989. Parisienne or La Parisienne means a grammatically female person or thing from Paris, France. In 1965 Pontiac Parisienne grille appeared as the Bonneville grille, except the Custom Sport grille, which was taken from the US 1965 Pontiac Grand Prix. Although the powertrain offerings paralleled the Chevrolet full-size powertrain lineup, 1965 was an exception. The Canadian full-size Pontiacs never came with a 396 in 1965 but continued with the 409 as an optional engine until the 1966 model year was introduced and 1967 brought new styling, including new grills. There were also new safety features, such as a collapsible steering column and a dual braking system. Starting in 1977; all full-size GM cars were downsized, losing hundreds of pounds in weight and featuring smaller but more trim and squarish bodies. This allowed for smaller displacement engines, which made these new cars more fuel-efficient. Ship Your
Pontiac Parisienne,
get it there faster.
To get your Pontiac Parisienne automobile handled by the most experienced haulers on the land, we offer our ten plus years in sensitive motoring cargo transportation. Your Pontiac Parisienne car, SUV, pickup, or minivan, will be delivered to its service station or dealerships around the entire country, including Hawaii and Alaska. We will transport your load all over the US, Canada, and Mexico with our logistics getting all the permits ready for you.
Auto Transport Industry Leaders
Most Recent Customer Testimonials
  Fantastic experience with the auto transport team when shipping my Pontiac. I have a Firebird Classic and they were very careful with the entire process and provided an enclosed trailer for both of the moves.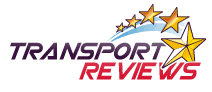 Never thought that I would have to ship my car across the world when I sold it, but luckily Roger was able to explain everything to me in a clear manner and I felt comfortable enough to move my Pontiac G2 with him to the buyer. Thank you very much to everyone involved.


  I would rate this company more than five stars if I could. Everything from the customer service to the actual delivery of my Grand AM Pontaic was spot on. The team at autotransport.com was just excellent and very impressive, I will be using them for all of my future moves.

We've got you covered for all
Complete the Form for Your Free Quote