Let's get started on shipping your Pontiac.
Pontiac G5 Car Transport Professionals
An AutoTransport.com representative with years of car carrier driving experience is on standby to get you Pontiac G5 vehicle en route to your clients. Our in house logistics and consignment experts will handle all the aspects of your Pontiac G5 vehicle carriage and hauling as necessary under regulations. AutoTransport.com has been active in the business of vehicle transportation for over ten years, and a free no obligations valuation is available to have your Pontiac G5 on the way.
Deliver Your
Pontiac G5
to Anywhere in the Nation.
If small cars light your fire and you prefer to buy domestic, Pontiac has an attractive answer estimated at 37 miles per gallon on the highway. Youthful buyers, in particular, are likely to gravitate toward the 2009 Pontiac G5, lured by its curvy two-door profile and spirited performance, even in base-model form. If you're searching for full-bore small-coupe performance, you might be happier with Chevrolet's Cobalt SS Supercharged model, or with other higher-output compacts. Improvements to the 2.2-liter engine yield better fuel economy without any loss of performance. New features include an iPod-compatible USB port on the radio and Bluetooth hands-free phone connectivity as part of the standard OnStar 8.0 package. Standard on both the base and GT model is a newly-improved 2.2-liter four-cylinder Ecotec engine producing 155 horsepower, driving a five-speed manual transmission or an optional four-speed automatic. The Pontiac G5 has a 173-horsepower; the 2.4-liter engine is no longer available, while many of the items that are standard on the GT coupe are optionally available with the base model, including ABS, leather seats and the Pioneer audio system. Additional options include leather-appointed seats, remote start, and an in-dash six-CD changer. A sunroof is part of the base coupe's Sun and Sound Package, while the GT offers a sunroof as a stand-alone option. Ship Your
Pontiac G5,
get it there faster.
Aspects such as the distance to travel, type of vehicle, weather, and road conditions are taken into account to facilitate smooth Pontiac G5 car transportation. Our transport services also handle various sizes and weight capacities of multiple types of vehicles, including concrete rigs, delivery vans, freezer trucks, and buses. We mobilize vehicle transportation for individuals, corporations, farms, road construction, and many other sectors.
Auto Transport Industry Leaders
Most Recent Customer Testimonials
  Fantastic experience with the auto transport team when shipping my Pontiac. I have a Firebird Classic and they were very careful with the entire process and provided an enclosed trailer for both of the moves.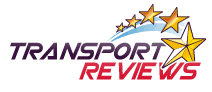 Never thought that I would have to ship my car across the world when I sold it, but luckily Roger was able to explain everything to me in a clear manner and I felt comfortable enough to move my Pontiac G2 with him to the buyer. Thank you very much to everyone involved.


  I would rate this company more than five stars if I could. Everything from the customer service to the actual delivery of my Grand AM Pontaic was spot on. The team at autotransport.com was just excellent and very impressive, I will be using them for all of my future moves.

We've got you covered for all
Complete the Form for Your Free Quote